Quilts
Add versatility and cross-season performance to your sleep system with down and synthetic quilts. Buy the quilt that's right for you right here in the shop now and be ready for your next adventures.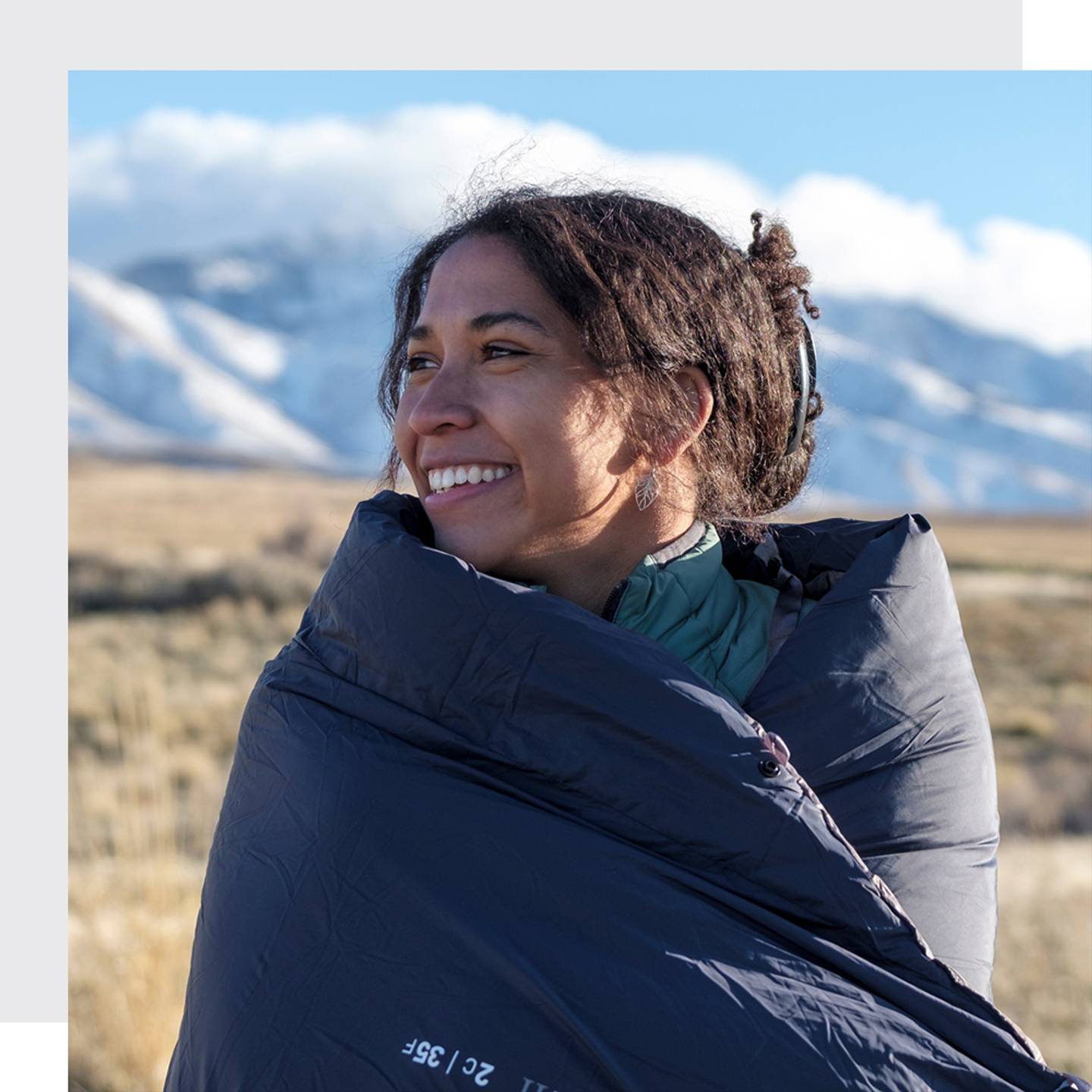 ULTRALIGHT QUILT SLEEPING BAGS
Take your sleep system to the next level with quilt sleeping bags from Sea to Summit. Use them individually or attach them to your sleeping bag with QuiltLock. This works with the down quilt Cinder as well as the synthetic Glow and the updated Ember model. But even older sleeping bags can be easily connected at the foot end with a strap. This way you get extra insulation at particularly low temperatures. In summer, you can use the quilt as a blanket in combination with one of our ultralight sleeping mats – without any zippers.
WHY IS A QUILT THE RIGHT CHOICE?
The advantages of a quilt sleeping bag are its multiple uses, light weight and compressibility. It can be rolled up smaller than a whole sleeping bag because it has no zippers and less filling. Plus, you can use it as a lightweight blanket in warm weather or as an extra layer in your down sleeping bag in extremely low temperatures. This way, a three-season sleeping bag becomes a four-season sleep system in no time. Your quilt always provides warmth with a small pack size, which is why it is popular with bike tourists or ultralight trekkers.
QUILT SLEEPING BAGS WITH DOWN OR SYNTHETIC FILLING
Choose a down or synthetic filling for your new quilt sleeping bag. Down filling is ultra-light, packs small and is very warm. Synthetic fibers are especially good at keeping moisture out.
→ Go for the quilt with down filling if you want to pack ultralight and protect your gear from moisture.
→ Go for the synthetic fiber quilt if you can handle a little more weight and are travelling in different seasons or in wet conditions.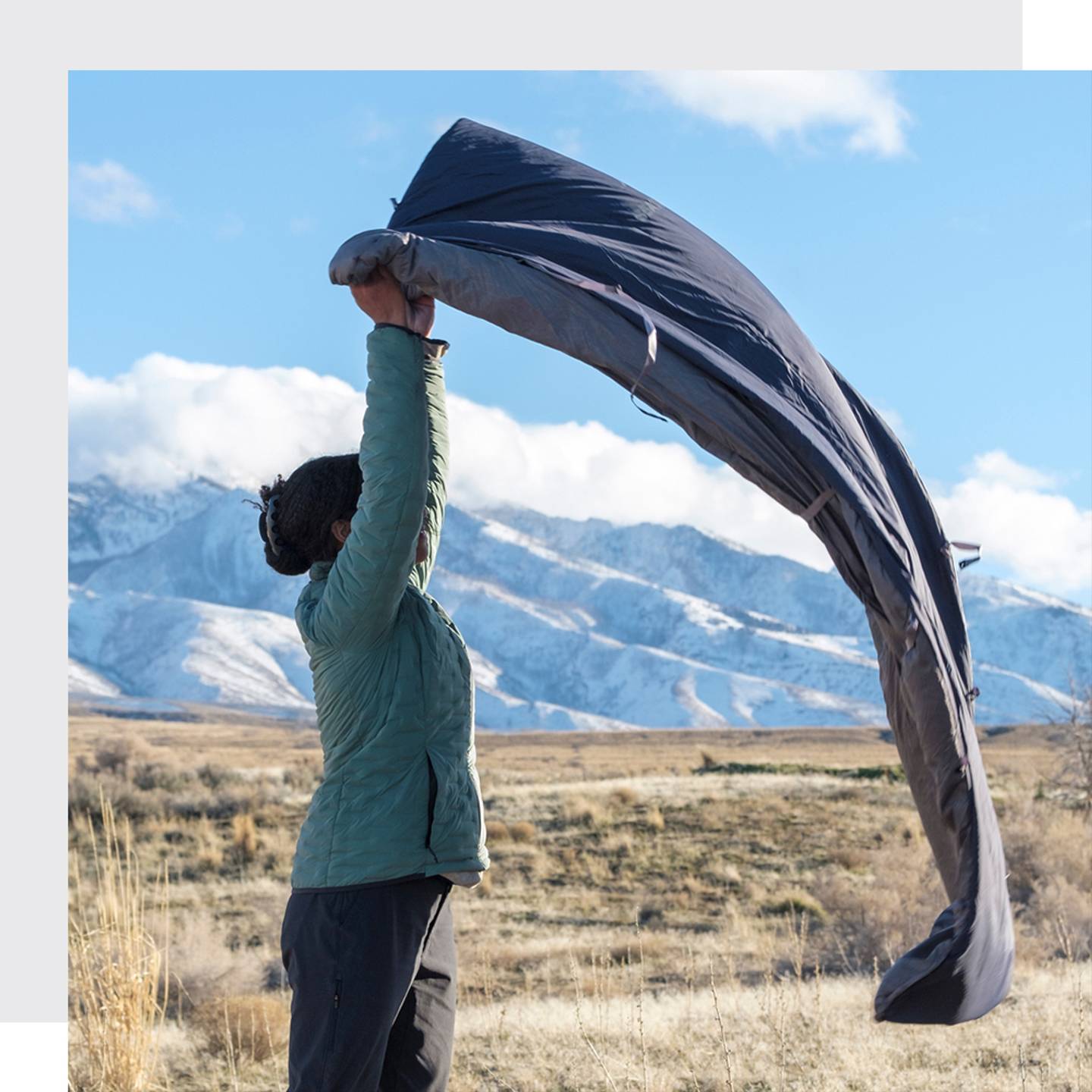 HOW TO GET ABSOLUTE COMFORT OUT OF OUR QUILTS
Our quilt sleeping bags can do a lot of things. With these features, your next outdoor adventure will be even better:
Zip your quilt together with another to make one big blanket.
Use snaps and the adjustable strap system to attach your quilt to your mat. This way hardly any heat can get lost.
Fasten the quilt around your neck with snaps to trap even more warmth.
Connect the quilt to your sleeping bag so nothing slips and you stay warm.
BUY QUILT SLEEPING BAGS ONLINE – IN THE OFFICIAL STORE
In our outdoor online store you can find quilt sleeping bags, synthetic sleeping bags and much more. Just browse through our range and find out what practical features our products are equipped with. Some of our regular sleeping bags can also be converted into a quilt thanks to clever zippers. Order the equipment of your choice online now and receive it climate neutrally at your doorstep within a few days.