Ultralight Sleeping Mats
In developing our extensive range of ultralight sleeping mats - air-filled sleeping mats and foam-filled self-inflating mats - we have challenged all conventional concepts. Because when it comes to restful sleep, you can't rest on your reputation.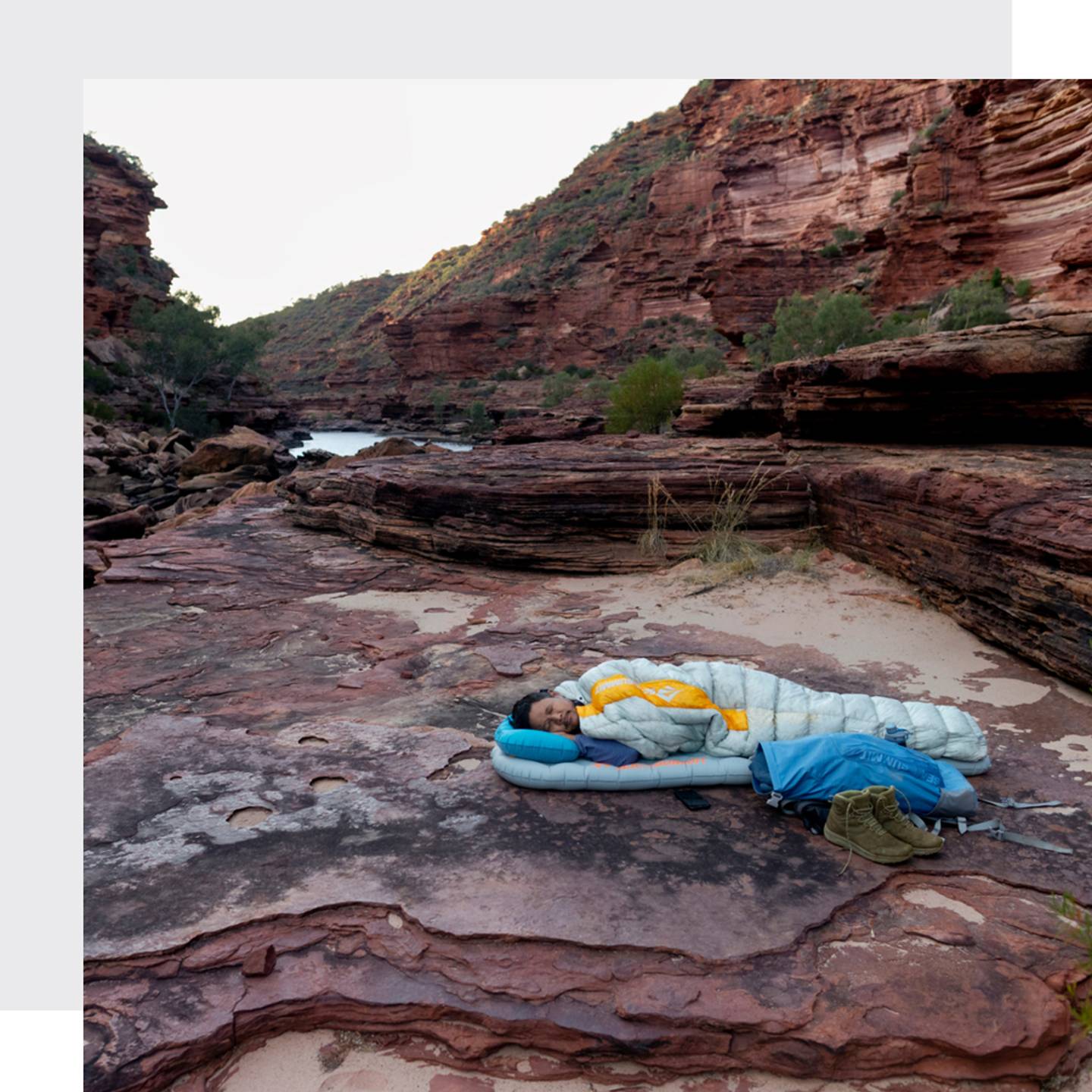 Air Sprung Cell & Self-inflating
ULTRALIGHT SLEEPING MAT FOR CAMPING AND TREKKING
Our camping insulation mats provide warmth and comfort in the great outdoors. Placed between your sleeping bag and the ground, our sleeping mats provide the support and warmth you need for a restful night's sleep. The ultralight sleeping mat is the first component of your sleep system. It insulates you from the cold ground and compensates for uneven surfaces. Our wide range of air mats (Air Sprung Cell) and self-inflating mats (S.I.) are comfortable and keep you warm at night - and you don't have to compromise on weight.
Comfortable, small & super light: camping, trekking & hiking mats
Perfect for camping, hiking or trekking - anywhere in the world, in summer as well as winter. Our award-winning, ultralight sleeping mats provide the basis for a good night's sleep and score points at the same time with their small pack size. Because after a relaxing night, the next day will be better!

The secret behind our air sleeping mats is the Air Sprung Cell technology. Like a pocket-spring mattress, the individual air pockets conform to your body as you lay on the mat to provide incredible comfort and support while you sleep.

Our compact, self-inflating mats are packable, comfortable and warm. How do we achieve this? We've developed a Delta Core and Delta Core-V process that strategically removes PU foam cores where they're not needed for a small pack size and weight.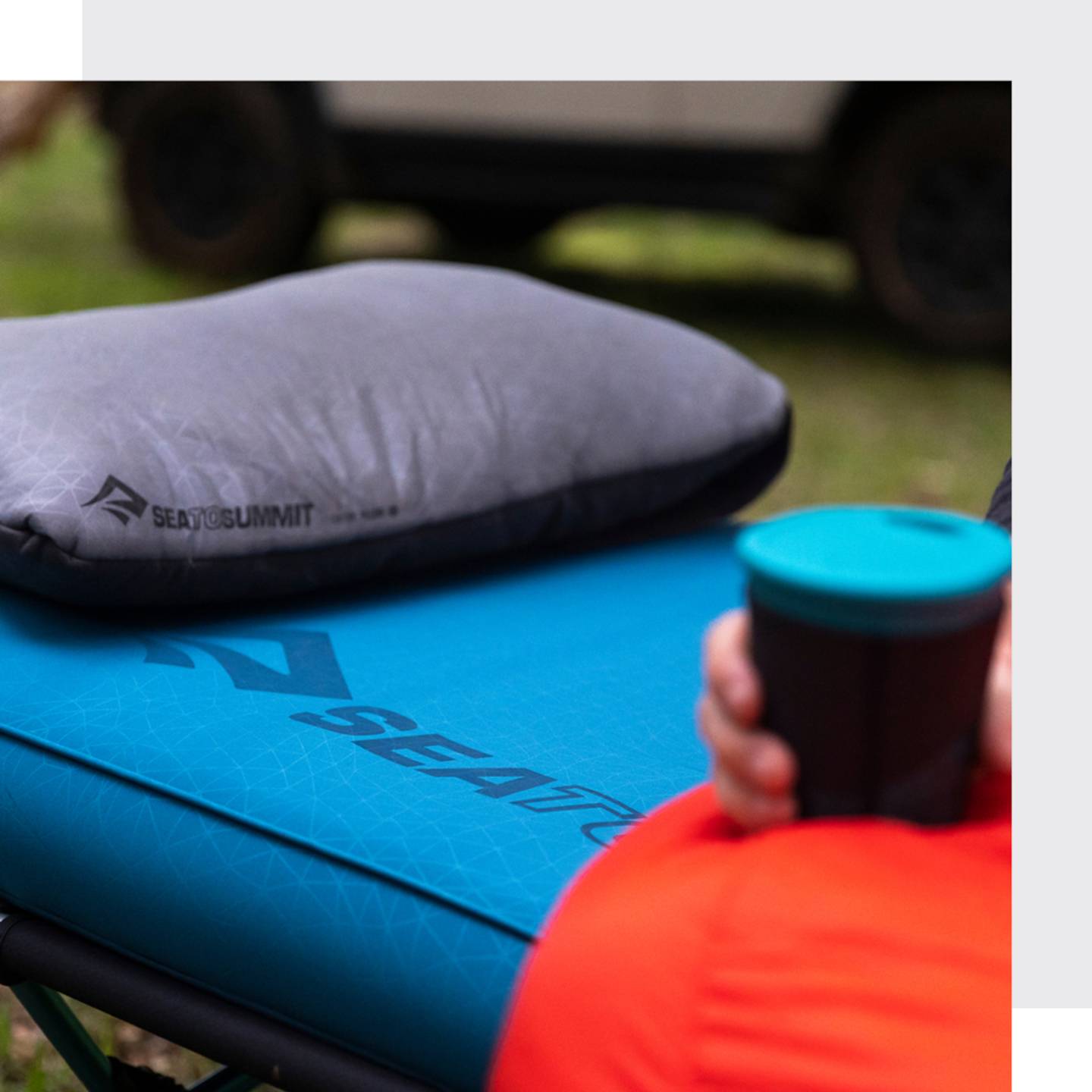 How our ultralight sleeping mats combine innovation & quality
It is our goal to ensure the highest level of quality. That's why all our ultralight sleeping mats undergo extensive testing, including the new ASTM F3340-18 R-value test, before being released into the wild. So you can rest easy knowing that you've got the right sleeping mat for your next camping or backpacking trip. Our lightweight mats are also equipped with clever details that make your camping adventure even more comfortable:
PillowLock: This system keeps your camping pillow in place, allowing you to sleep without slipping.
Multi-function valve: The valve of our Air Sprung Cell System perfects three processes at once. It doesn't let any air out when inflating, allows you to easily adjust the air pressure with your finger and releases all the air at once when packing.
Repair kits: In addition to an ultralight sleeping mat, you also receive self-adhesive patches and replacement valves - so you're equipped for all eventualities.
Buy ultralight sleeping mats online
Whether you're trekking, winter camping or hiking, you'll find the right sleeping mat for every adventure in our outdoor online shop - light and packable. Buy sleeping bags, sleeping bag liners, comfortable sleeping mats, ultra-light hammocks and many other high-quality outdoor products conveniently on our website and take your sleeping comfort to the next level.