Camping Water Storage
As an essential part of every hiking and camping trip, our collection of streamlined solutions for hydration, washing, and campsite water storage allows you to keep the adventure going.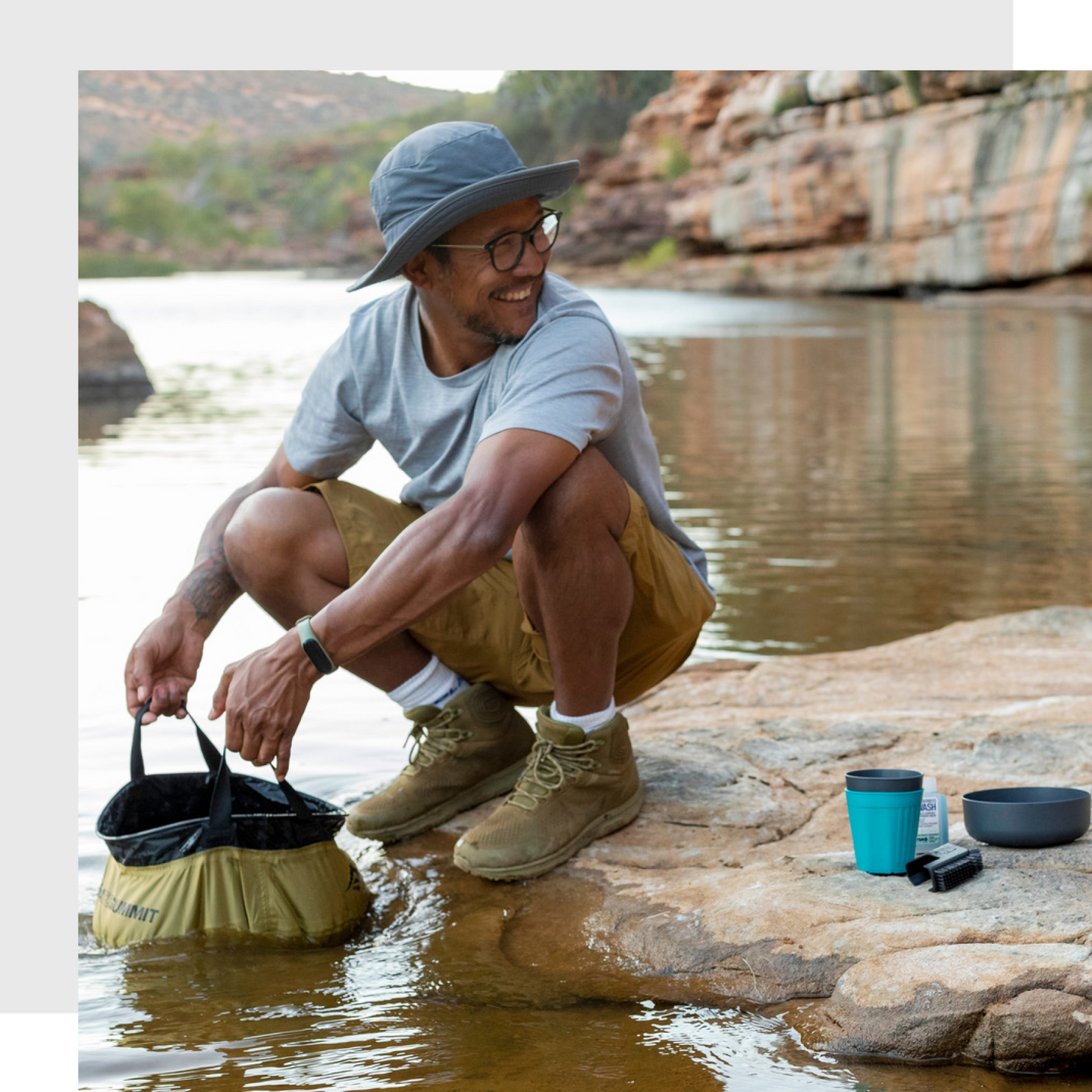 FOLDABLE WATER CONTAINERS

Our home in Western Australia is one of the driest regions on earth. Therefore, transporting water is a top priority in our planning. We use specialized water transport solutions designed for extreme environments. They are lightweight, foldable, easy to use, and reliable.
WATERCELLS FOR EVERY ADVENTURE
In our Outdoor Online Shop you can find watercells of the X and ST series. Watercells are used for water storage. Unlike a camping water canister, they are flexible and durable. Let's take a closer look at the range of our watercells:
Benefits of the Watercell X:
Multiple options for attaching, carrying & hanging
Multi-function valve & shower attachment
Convenient grab handle for refilling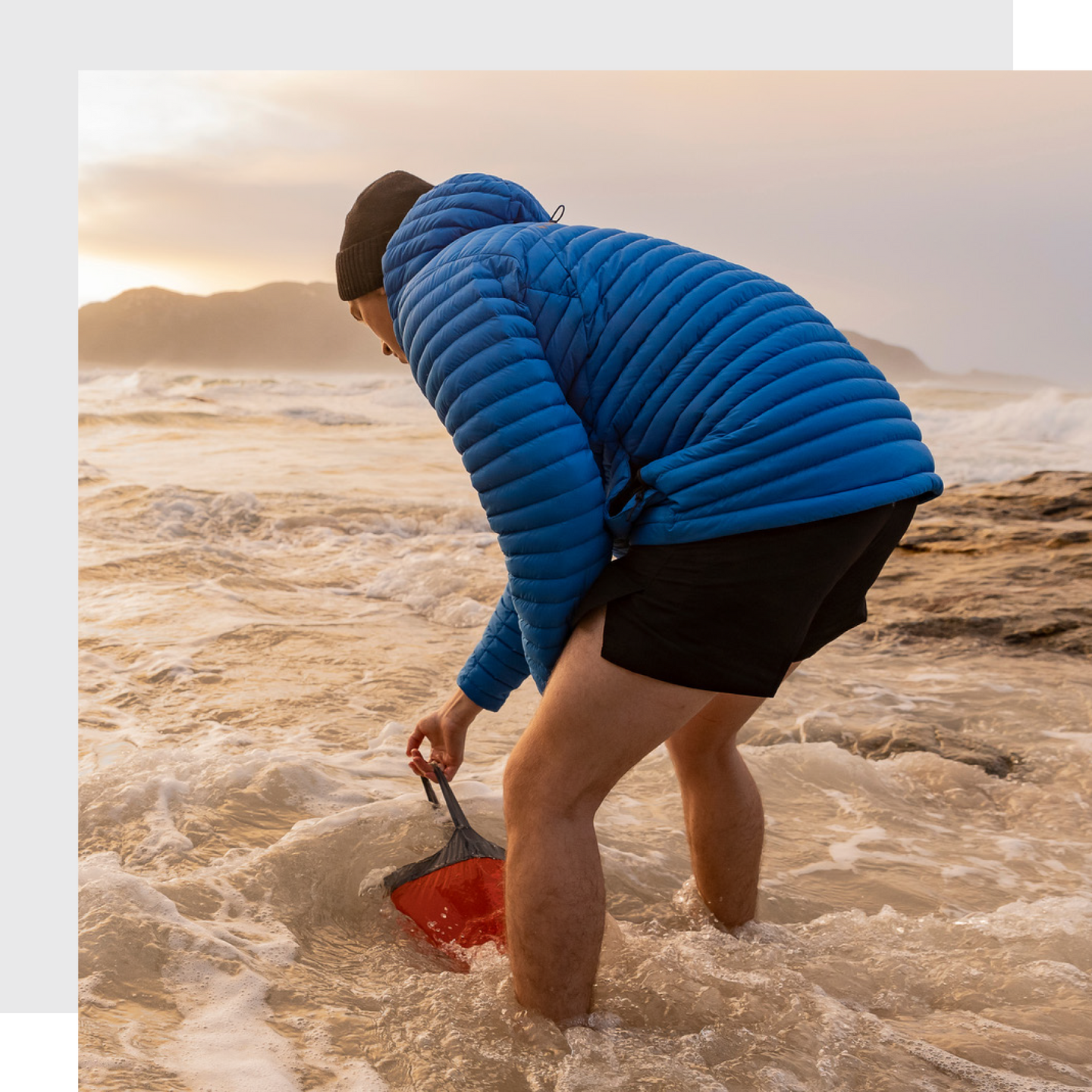 Adjustable webbing system for optimal transport
Easy handling & compatible with all common water filter systems
BPA-free
Available in 4 l, 6 l, 10 l or 20 l
Benefits of the Watercell ST:
Strong & flexible
Lightweight, foldable & compact
Large drinking opening
BPA-free
Available in 4 l, 6 l, 10 l


WATER DISPENSERS FROM SEA TO SUMMIT
Pack Taps are water dispensers with an integrated water tap. This is especially useful for groups or the camp clean-up. In our shop you will find the sizes 4 l, 6 l and 10 l.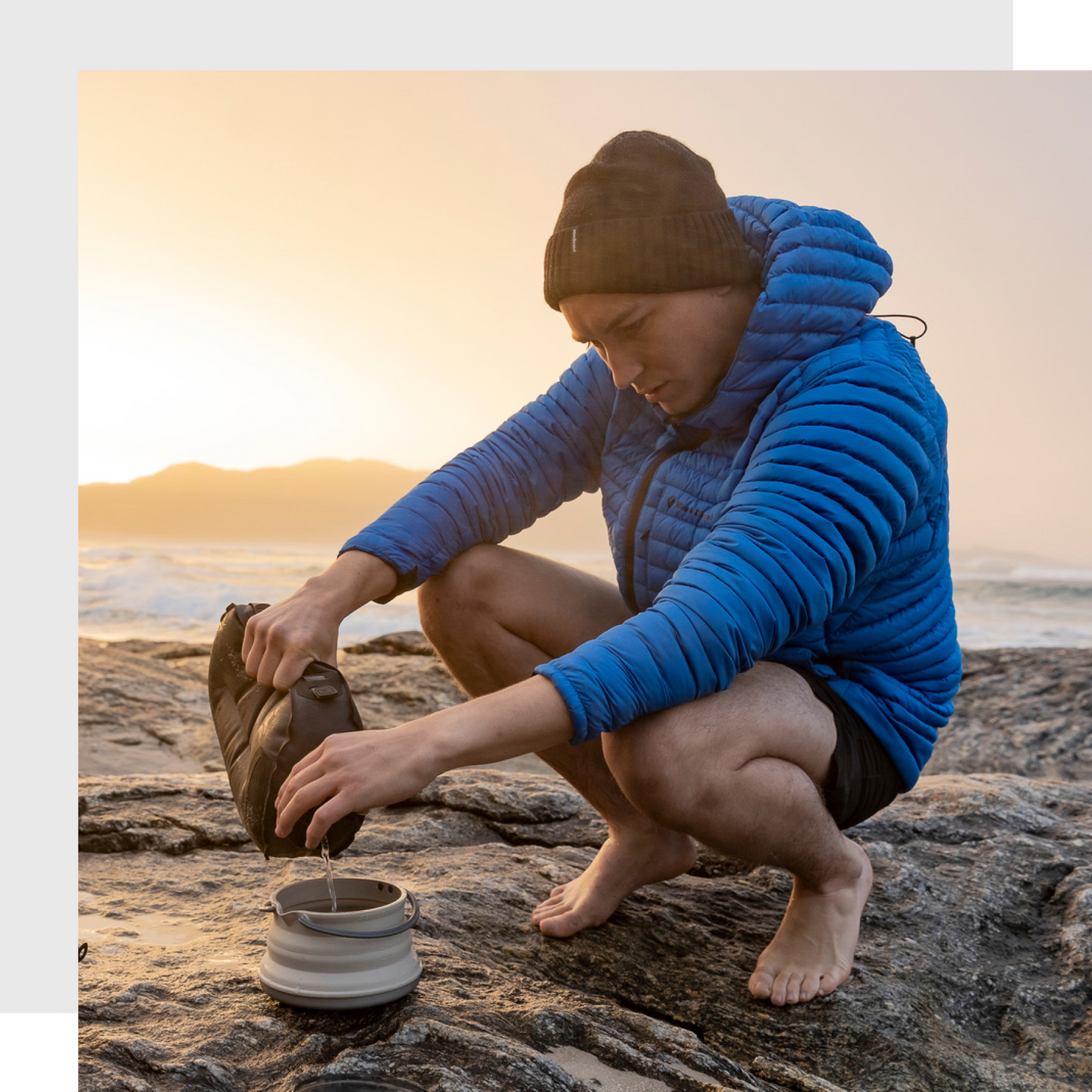 These are the advantages of our water dispensers:
Double-layered, robust Mylar bladder
Simple & inexpensive replacement of the bladder
One-hand operation
BUY YOUR CAMPING WATER STORAGE ONLINE
Do you need a water container for your next camping trip? In our shop, you are guaranteed to find it. Buy high-quality, well-designed watercells and water dispensers as well as camping cookware, camping dinnerware and camping cutlery for your outdoor kitchen. We ship climate neutrally and give you a 5-year warranty on the products you buy here in the official Online Shop.