Camping Tarps
Camping Tarps, Shelter, Sonnensegel und Ponchos findest du bei Sea to Summit genauso wie Insektennetze und Groundsheets – technisch, vielseitig und ultraleicht.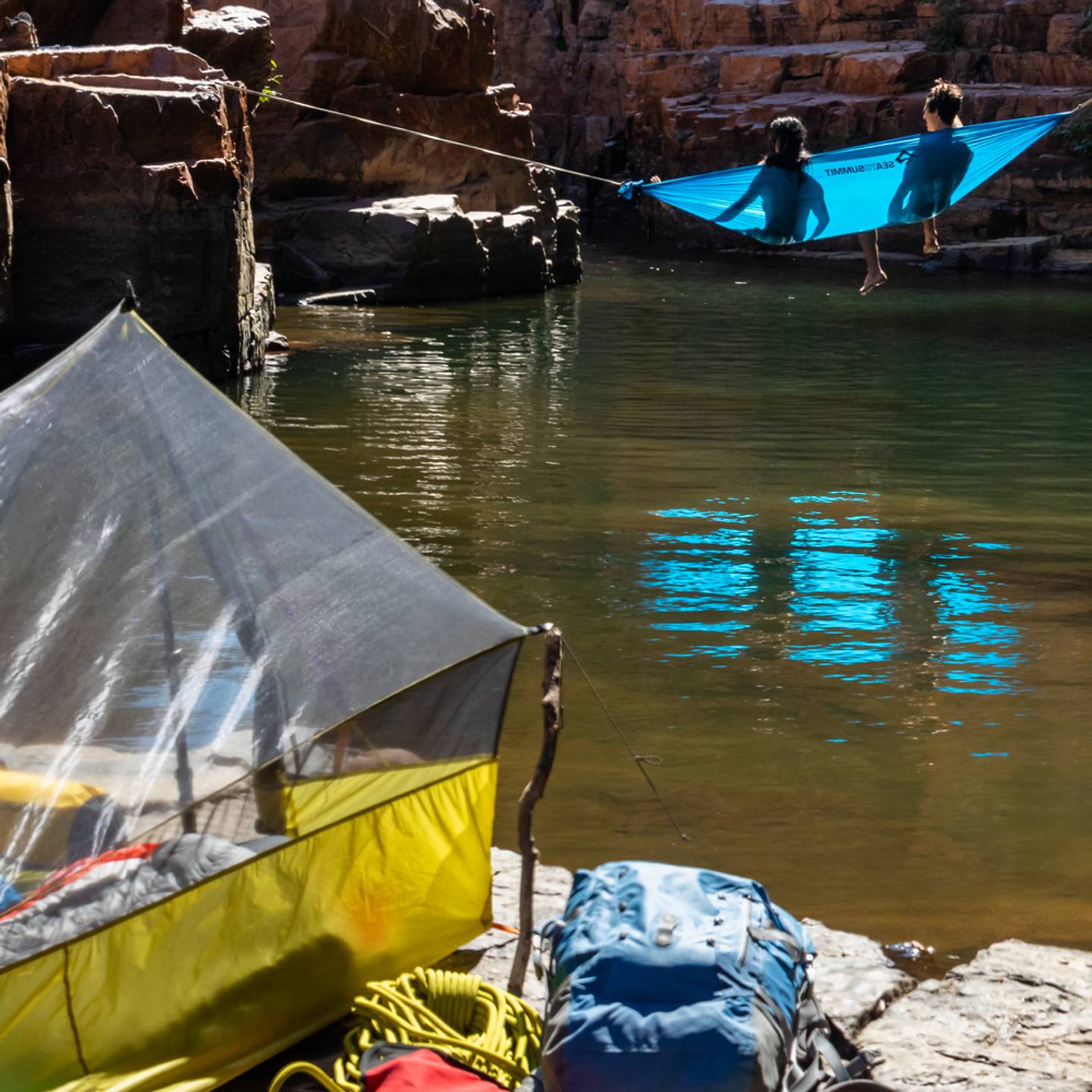 TARPS & SHELTERS FROM SEA TO SUMMIT
Every gram counts on your next adventure? With our ultralight tarps, nano ponchos and other shelters you are perfectly equipped! You can find these high-quality and clever camping tarps in our Outdoor Online Shop:
Ultralight tarps as protection for minimalist camping adventures
Nano ponchos that can also be used as camping tarps
Tarp groundsheets to protect your equipment
Inner tents with mosquito net
Tarps for the hammock
Pyramid-shaped mosquito nets
CAMPING TARPS: THE PERFECT SOLUTION FOR ULTRALIGHT BACKPACKERS

A waterproof tarp serves as a shelter for ultralight campers. With poles, pegs and guy lines, you can set up your camping tarp quickly and easily. Afterwards you will find protection from sun, rain and wind. Compared to a tent, the tarp is much lighter, more packable and versatile in construction. Also, you are closer to nature. Because tarps usually do not have a floor.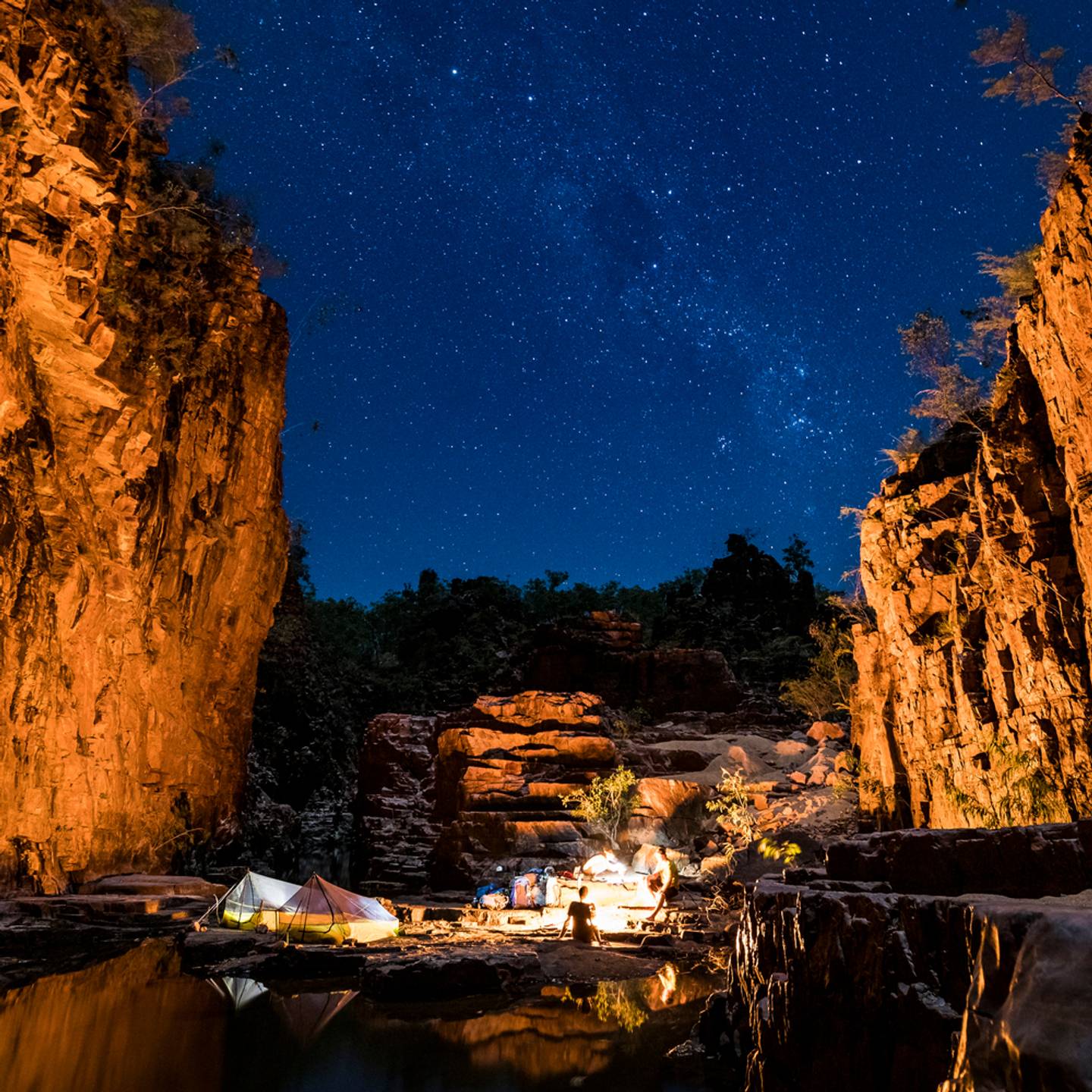 What can you use a camping tarp for?
Sleeping place
Rain or sun protection
Protection for a fire or firewood
Protection for a backpack and tools
Stretcher for injured
Awning
Roof for camp kitchen
Sight protection
Emergency shelter
Roof for the garden
HIGH QUALITY & PROTECTIVE TARPS

Our waterproof tent tarps protect you especially well from wind and weather thanks to clever and high-quality features. If you want to sleep in a hammock, you'll find a waterproof tarp for that too at Sea to Summit. Our Escapist 15D Tarp comes with these useful features:
Protects up to 2 people
Reinforced corners with cord stoppers and reflective guy lines
Available in sizes medium (260 x 200 cm) and large (300 x 300 cm)
Small pack size and light weight (300 or 440 g)
Coated nylon with 1,200 mm water column
Can be combined with durable insect protection inner tent with floor
BUY CAMPING TARPS ONLINE

In our shop, you can buy camping tarps easily and conveniently – for example together with matching tent accessories, a sleeping bag and an ultralight tent. We deliver climate neutrally and within a few days. Get excited about your new outdoor equipment.