Travel & Camping Pillows
Our collection of ultra quiet, lightweight, packable camping pillows feature a variety of shapes and sizes for every adventure. Comfort in the backcountry is achievable.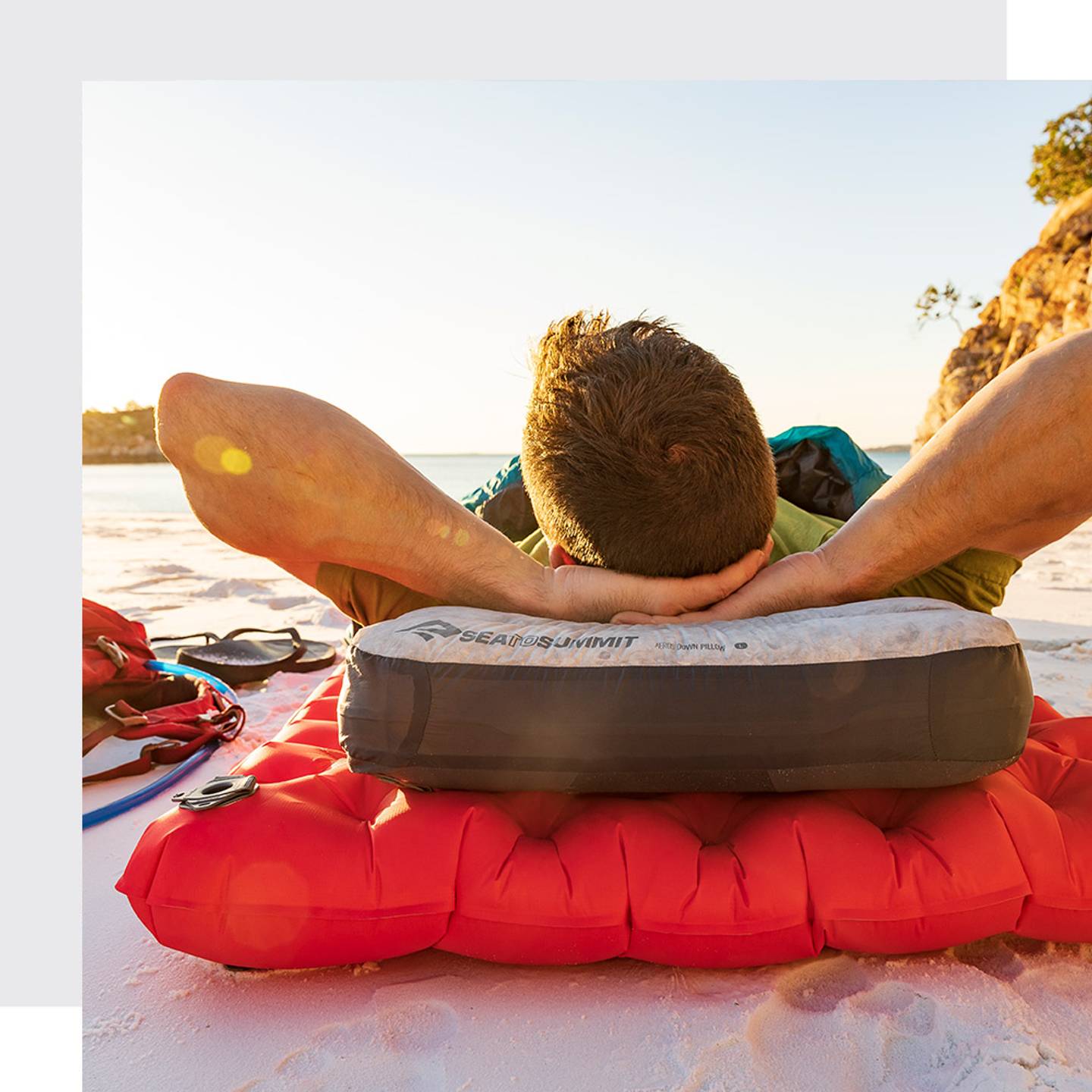 ULTRALIGHT & COMPACT CAMPING PILLOWS
Whether you're hiking through the Blue Mountains of Australia or tackling the Half Dome Trail of Yosemite, you don't have to compromise on comfort with our wide range of ultralight, packable travel and camping pillows as well as sleeping bags and hammocks.
Choose from a variety of shapes and sizes for every adventure; our Foam Core pillows offer the luxurious feel and comfort of your favourite pillow at home or opt for ultralight and super packable inflatable travel pillows, when weight is a priority. Travellers can also arrive rested with super-packable head supporting companions, all designed to be compact and comfortable.
Inflate the Aeros Ultralight pillows in a few breaths and deflate to take up almost no space or weight in your pack. Take it to the next level of packability by turning the Aeros pillowcase into a pillow by using spare clothes or a down jacket–a great option for minimalists. Rest assured your support will stay in place with our PillowLock System, which secures your pillow and Sea to Summit sleeping mat for a slip-free-sleep.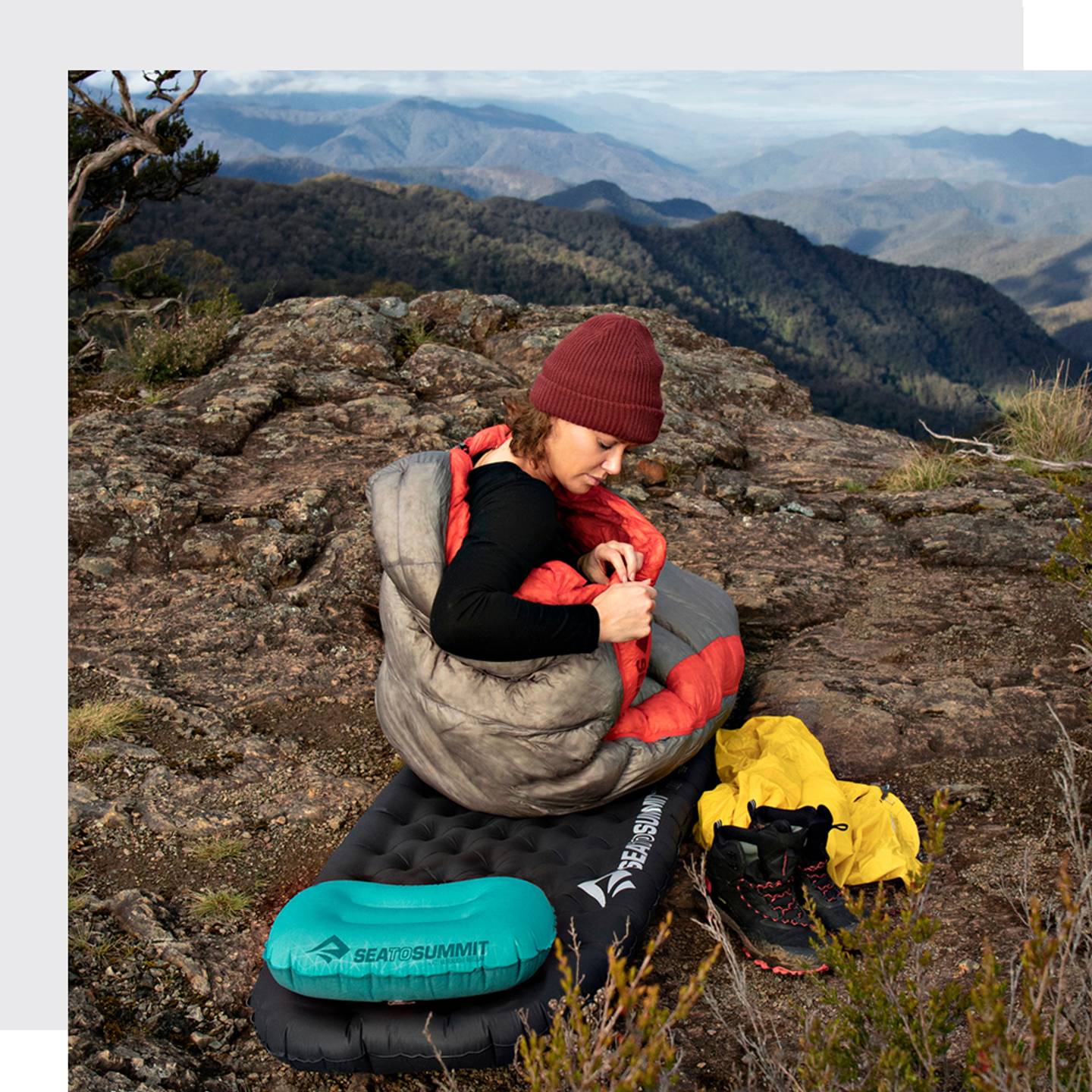 PRACTICAL, SMALL & LIGHT: PILLOWS FOR CAMPING & OTHER ADVENTURES
A pillow can make the difference between a good night's rest and uncomfortable hours spent tossing and turning. Our inflatable pillows for diverse outdoor pursuits are equipped with some practical details to make your trip as comfortable and easy as possible:
No slipping thanks to the PillowLock System.
Lightweight and compact
Multifunctional mini-valve for inflation, deflation and fine-tuning
In addition to our inflatable camping pillows, you can also buy those with Foam Core filling or inflatable pillows with down cover in our Outdoor Online Shop.
BUY YOUR CAMPING PILLOW ONLINE
Buy the camping pillow of your choice online now at Sea to Summit. Looking for an ultralight camping pillow? You'll find it in our official store – in different sizes, shapes and designs. To sleep even better, we also have quilts and sleeping bag liners in our range. Order with a few clicks and get your equipment delivered climate neutral to your doorstep.