Camping Hammocks
Pitching a camping hammock is a quick and lightweight way to relax in nature. Whether you're in the backcountry or a backyard, our selection of hammocks, straps, and nets are the packable solution for comfortable off-ground rest.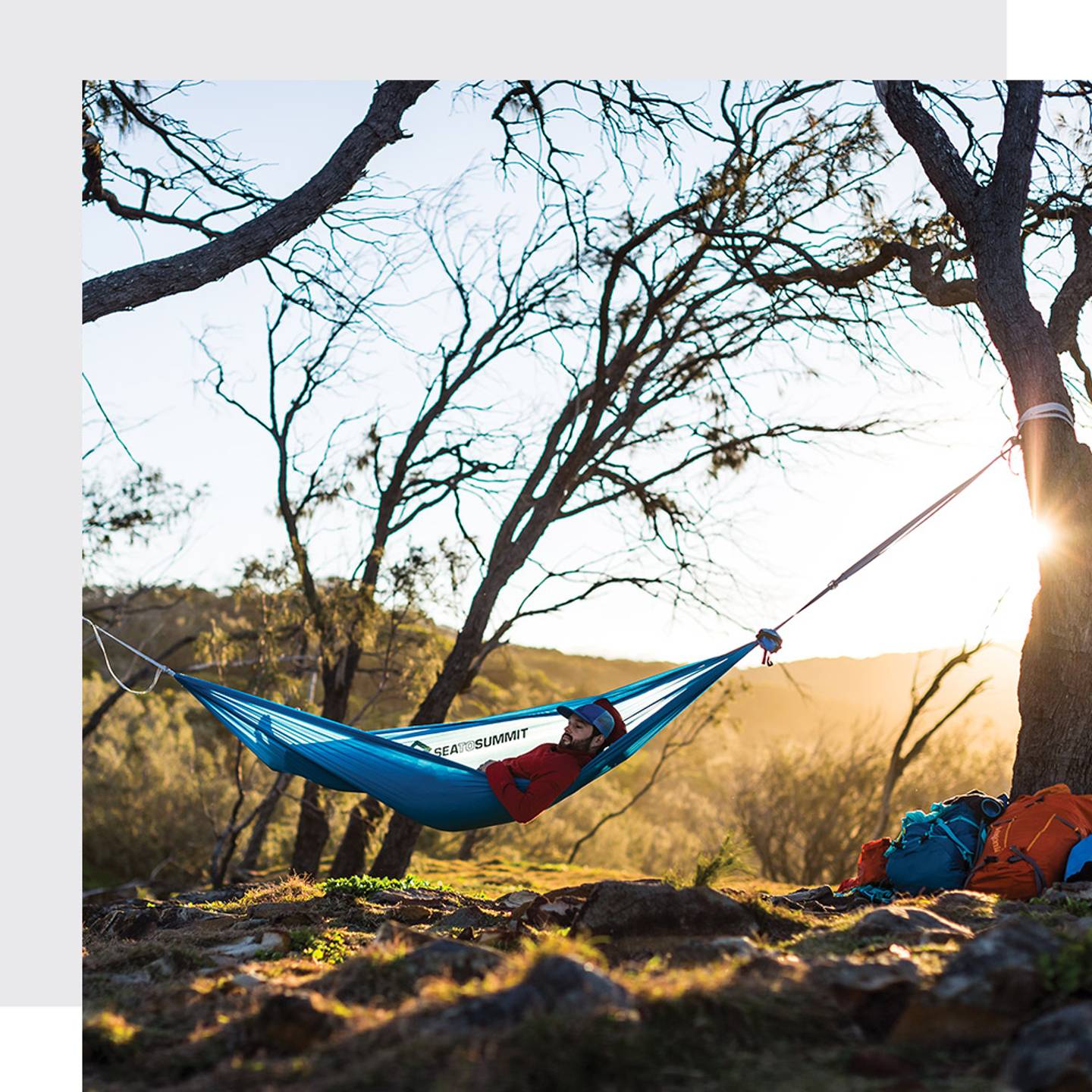 HAMMOCKS FOR CAMPING & HIKING
Hammocks make it easy to relax in nature – combined with a sleeping bag and ultralight sleeping mat, they become a comfortable tent substitute. Sea to Summit's range of award-winning, ultralight hammocks, hammock accessories, tarps, and insect nets offers comfortable off-ground rest.
Combining cutting edge materials and innovative designs, we've engineered our hammocks to be lighter, more compact, and easier to set up and use – so you can hang outdoors for longer. Whether you're a recreational hiker in need of a pit stop, or gram-saving adventurer seeking comfort overnight – if you crave the serenity of dangling between two trees without carrying the bulk and weight of a traditional hammock, explore our range of compact, technical and lightweight camping hammocks online.
ULTRALIGHT HAMMOCKS IN SETS
You can buy our ultralight hammocks in practical sets. You get a package with everything you need for your project: hammock, suspension straps and the quick-connect buckle system for attachment. Packed small in a water-resistant storage bag, you can take your set anywhere. For additional protection, you'll find a bug net, hammock tarps, and tree protectors in our Outdoor Online Shop.
All sets at a glance: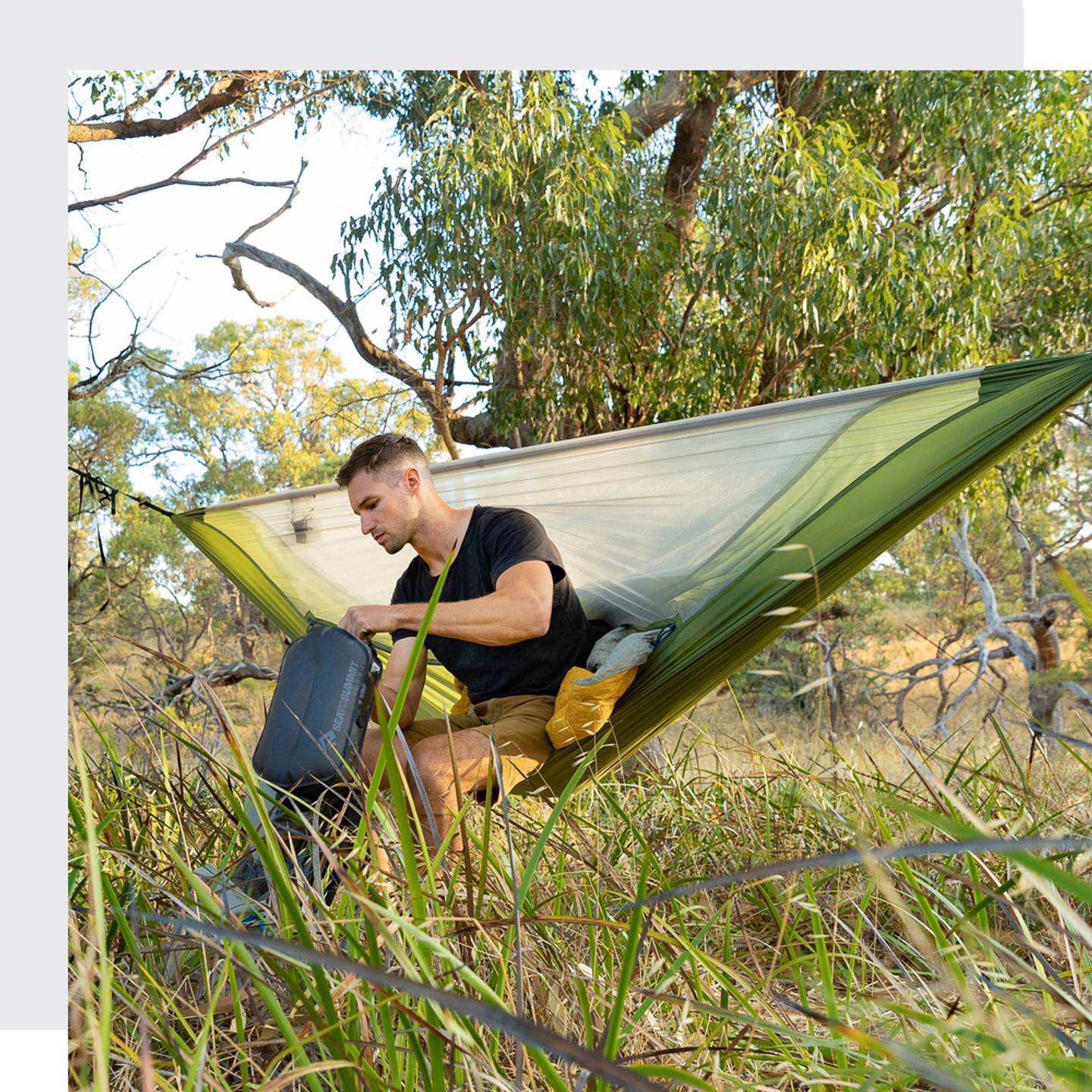 OUTDOOR HAMMOCK: THE MOST IMPORTANT FEATURES OF OUR CAMPING HAMMOCKS
Pitching our hammocks is quick and easy. Plus, deploying the optional bug net or tarp takes just a couple of minutes. Looking for a weatherproof outdoor hammock or a lightweight travel hammock? Our sets have some clever features that will make your next hike even more comfortable:
Lightweight, highly breathable and incredibly tear-resistant Nylon fabric
Extra security thanks to five-way interlocked webbing loop
Quick to set up thanks to quick-connect buckle system
Convenient storage in robust compression sack


BUY ULTRALIGHT HAMMOCKS ONLINE NOW
Order your new hammock comfortably with a few clicks in our online shop. Whether you are looking for a lightweight hammock for hiking or a trekking hammock with bug net and tarp or rain cover – here you will find the high-quality equipment for your next outdoor adventure.