Sleeping Bag Liners
A sleeping bag liner is your next-to-skin layer. Whether you're looking for a cotton, silk, or fleece liner, this essential layer can wick moisture, add warmth, and keep your sleeping bag clean.
Premium Cotton Travel Liner
Get notified
Premium Silk Travel Liner
Get notified
Reactor Liner (adds up to 8°C)
Get notified
Expander Travel Liner
Get notified
Reactor Compact Plus Liner (adds up to 11°C)
Get notified
Reactor Fleece Liner - THERMOLITE
Get notified
Silk-Cotton Blend Travel Liner
Get notified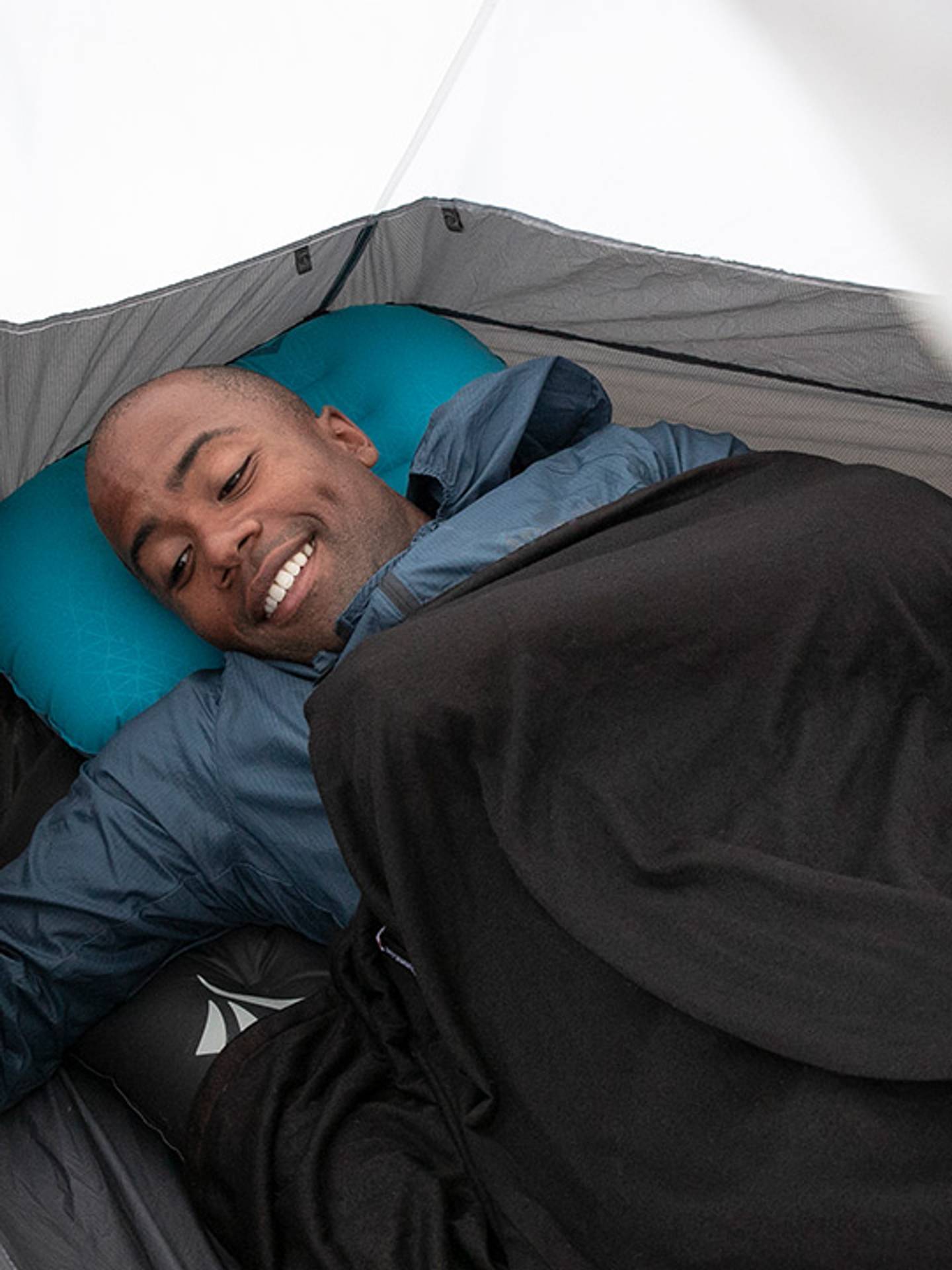 Our lightest thermal liner
Our lightest thermal liner
Adaptor COOLMAX Liner
Get notified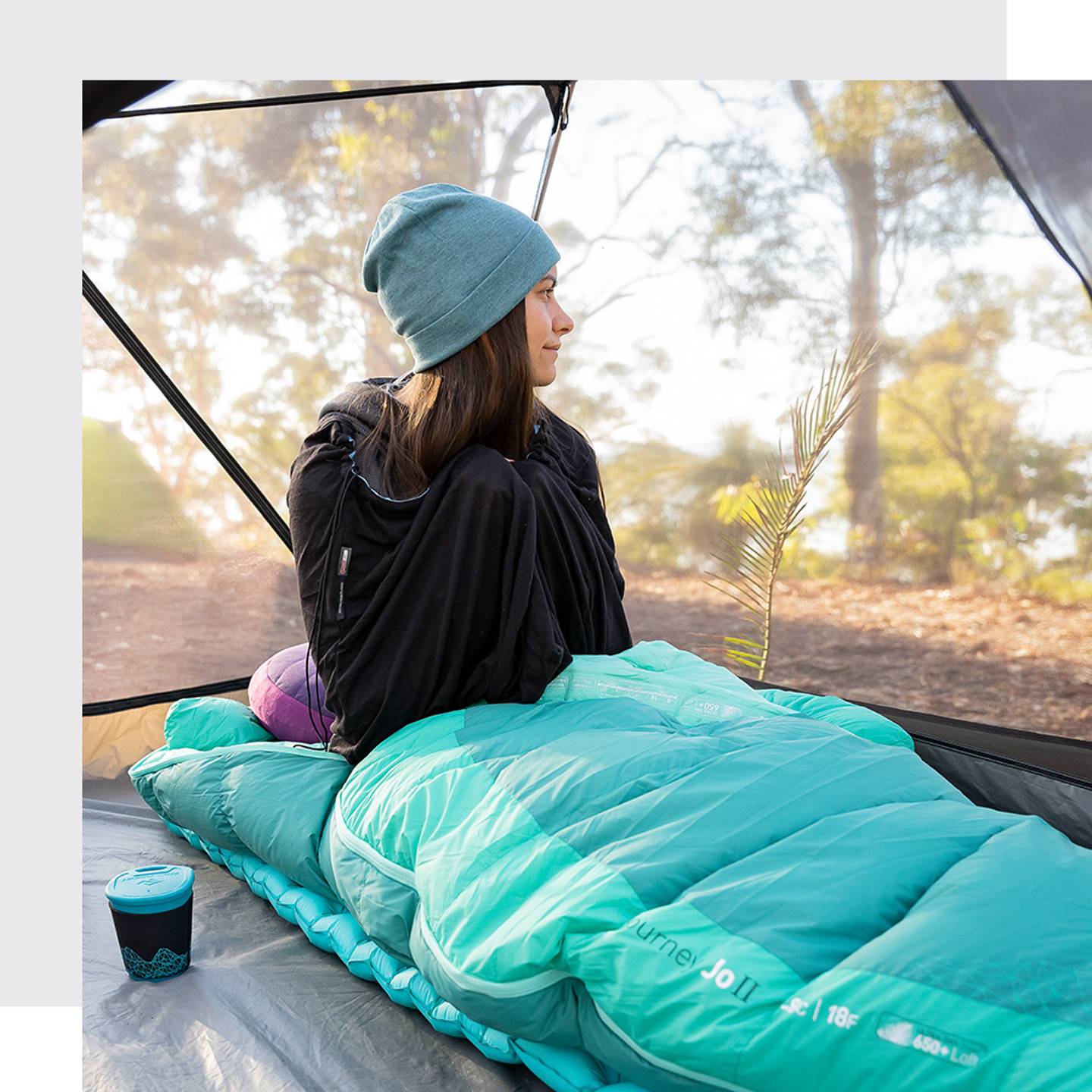 WARM SLEEPING BAG LINERS IN PREMIUM QUALITY
Use one of our award-winning sleeping bag liners to boost warmth, wick sweat or simply keep your sleeping bag cleaner for longer. Like a clothing base layer, it can wick moisture or add warmth. A liner also keeps your sleeping bag clean and is easy to wash.
A sleeping liner can significantly raise your hygiene standards on longer trips—and stop dirt and grime from getting into the insulation of your sleeping bag and causing havoc. Hate washing your down bag or synthetic sleeping bag? Use a sleeping bag liner to get more time in between washes.
Sleeping liners like our bestselling THERMOLITE Reactor Extreme are designed to add warmth to your sleep system in colder conditions. They're a great way to extend the EN temperature range of your sleeping bag. In warm weather, you can easily use your sleeping bag liner as a stand-alone sleeping bag.
All Sea to Summit Reactor liners are made with high-quality THERMOLITE hollow core fibers that trap heat and offer extraordinary insulating properties. They vary in density depending on the liner and are therefore suitable for different temperatures. These ingenious advantages are what set THERMOLITE apart:
Fantastic insulating properties
Extremely low weight
High stretch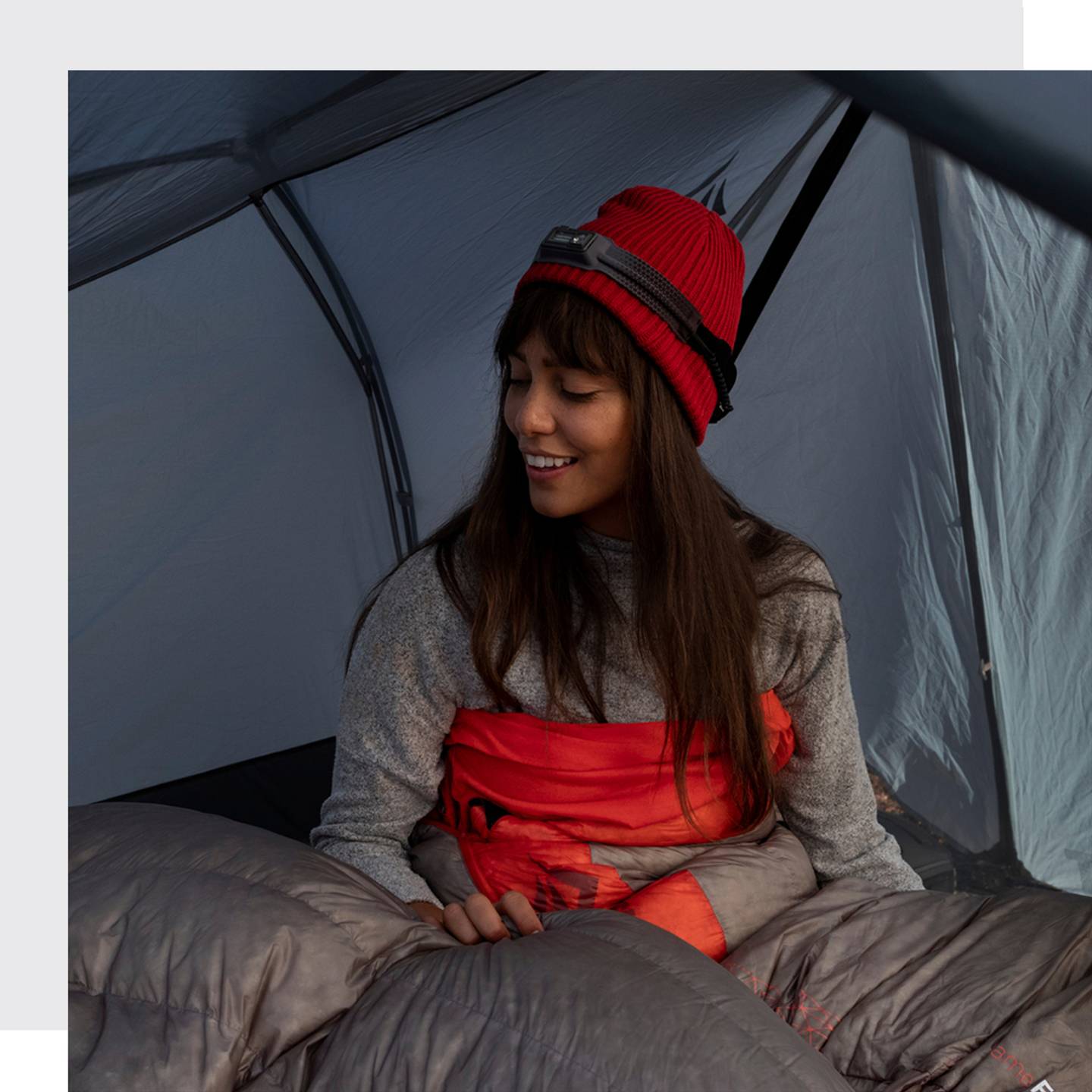 SILK, COTTON & FLEECE SLEEPING BAG LINERS
Comfort is key when choosing a sleeping bag liner to complete your sleep system. Our sleeping bag liners come in a range of soft fabrics to suit everyone—from silk and cotton sleeping bag liners, to fleece and stretch-knit.
They also come in a range of shapes, lengths, and sizes to suit every kind of camping trip or overseas holiday. Choose a mummy shaped liner to save weight on lightweight hikes or opt for a double silk travel liner for dodgy hostel beds. Whatever helps you sleep soundly.
YOUR OFFICIAL STORE FOR SLEEPING BAG LINERS BY SEA TO SUMMIT
Our Outdoor Online Shop offers a wide range of sleeping bag liners – no matter if you are looking for a light travel sleeping bag or a warm liner for the winter. For even more comfort, you can also buy camping pillows and quilts here.
Order the high-quality Sea to Summit sleeping bag liners online directly from us. Climate neutral and delivered in just a few days, you can already look forward to your desired products. We send your sleeping bag liner with a compact stuff sack to help you save a lot of space on your next hike thanks to the small pack size.