Camping Dinnerware
Our collection of durable camping and backpacking dinnerware pushes the boundaries of backcountry cuisine. Lightweight and ultra packable, our plates, bowls, and cups come in sets and single carry for safe and easy meals.
X-Set 2-Piece
Get notified
X-Shot
Get notified
How to combine our X-Series
How to combine our X-Series
Delta Camp Set
Get notified
How to combine our X-Series
How to combine our X-Series
Delta Light Tumbler (2 Pack)
Get notified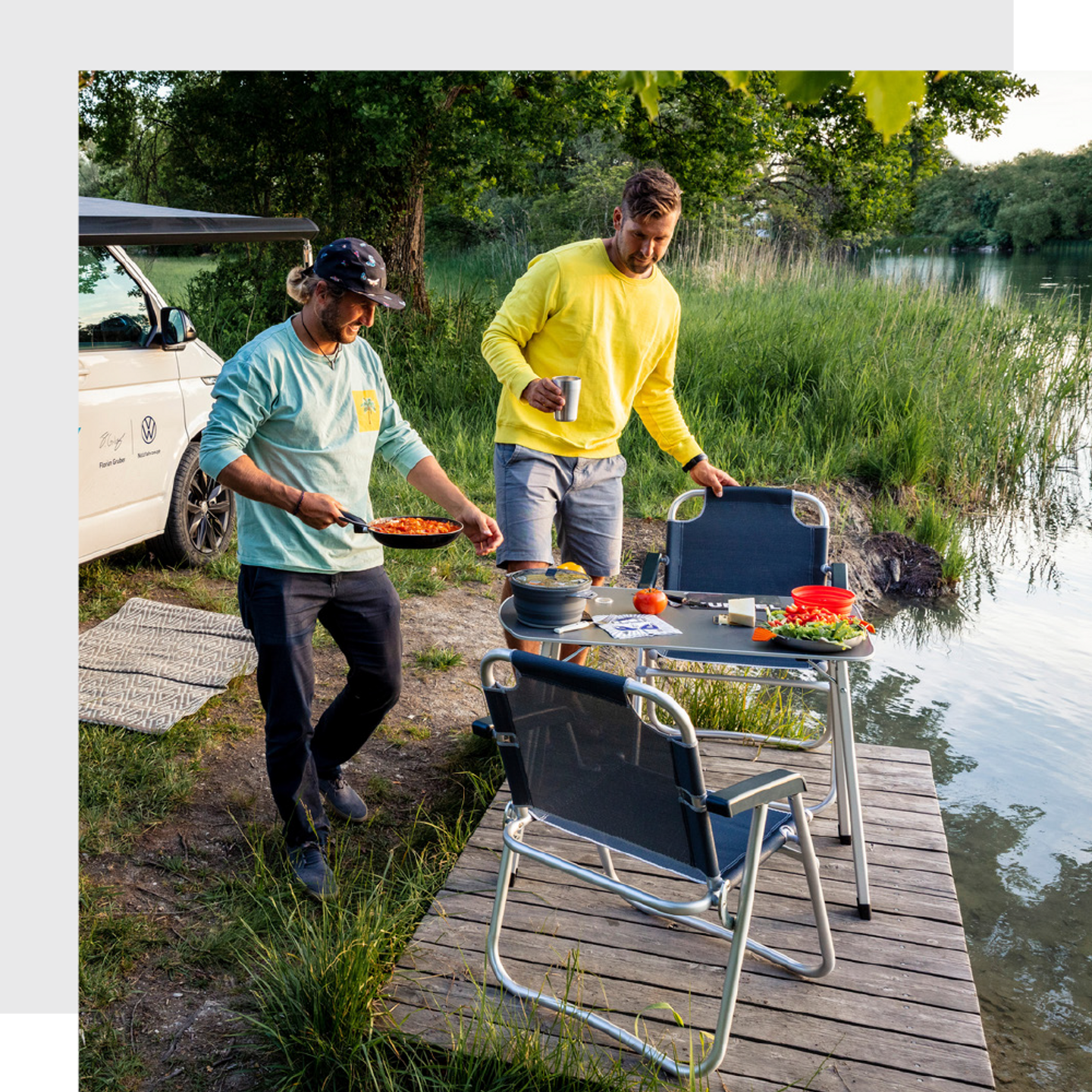 OUTDOOR TABLEWARE FROM SEA TO SUMMIT
We know that a good meal is an important part of your trip. That's why our dinnerware is designed specifically for use on adventures: sturdy yet lightweight, ergonomic to handle, with no unnecessary bulk. Find camping plates, camping cups, foldable dinnerware, and more at Sea to Summit's official Outdoor Online Shop.
Take a look at the X-Mug with Cool Grip, for example: Keep your hands cool when drinking hot liquids with our unique design that reduces surface temperatures and heat transfer. You can use it as a camping coffee mug or as an espresso cup when camping. The matching foldable coffee filter is also available!
In addition, you can find camping tableware sets with a bag, foldable outdoor plates, and foldable bowls. How about the collapsible 3-Piece X-Set? The durable, compact, and space saving dinnerware set with one X-Bowl, X-Plate, and X-Mug is zippered in a storage pouch.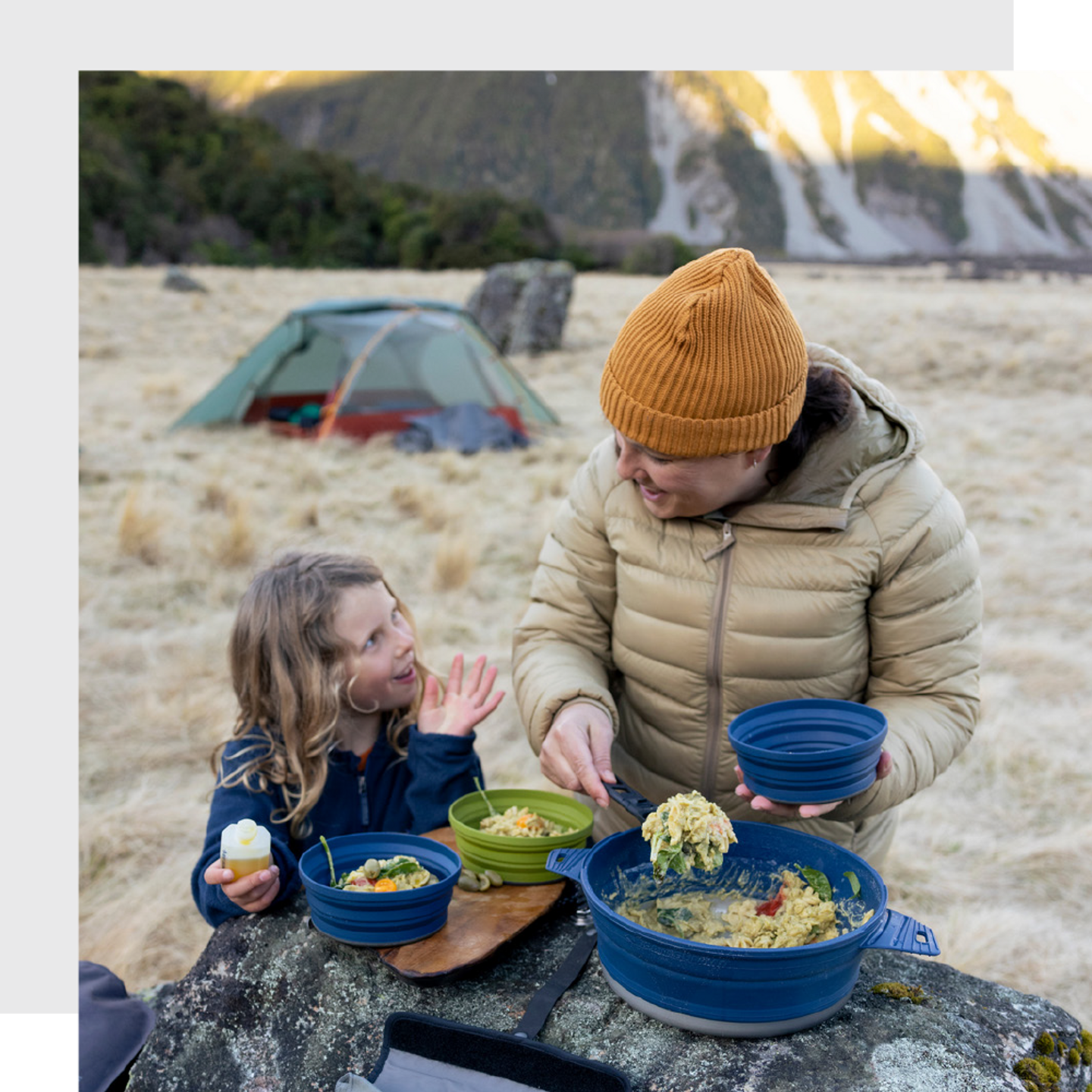 OUTDOOR TABLEWARE SETS: DELTA SERIES

Lightweight and durable with intuitive design details, the Delta Series has a solution for all your camping needs:
Lightweight & optimized heat distribution thanks to Protex hexagon pattern base
Easy to clean design
BPA-free camping tableware made of food-safe material, microwave & dishwasher safe
Steep side walls & ergonomic curvature for comfort while eating
Loop for holding & attaching camping cutlery


CAMPING PLATE SET & MORE: DELTALIGHT SERIES


Super lightweight, BPA-free, and easy to clean dinnerware is what you get with the Deltalight Series products – perfect for nesting. The cups and bowls in the series pair perfectly with our camping cookware, especially the Sea to Summit camp kitchen Alpha and Sigma Pots.
FOLDABLE OUTDOOR DINNERWARE: X SERIES.

Made of flexible silicone, this foldable dinnerware packs flat:
BPA-free, food-grade, flexible silicone walls
Each piece in the series folds to a fraction of its usable size.
Integrated measuring cup on the inside of the silicone wall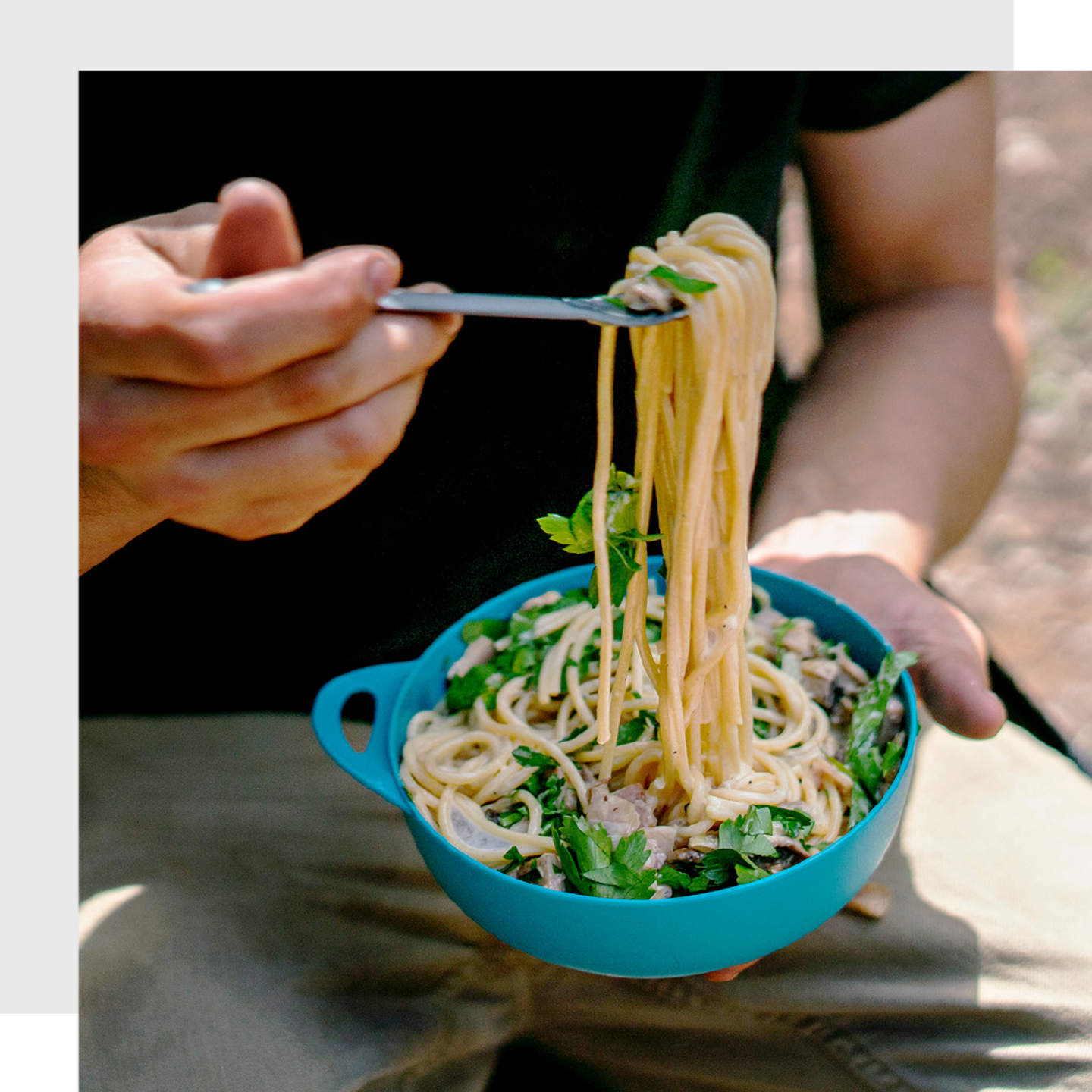 FOLDABLE DISHES WITH LID: X-SEAL & GO


With a quarter turn, the quick-release lid seals to prevent leaks.
Handles for better grip on lid & base
3 individual folds for easy clean-up
Fold 600 ml to 18 mm & save space
Volumetric measurements printed on the inside
BPA free, microwave safe & dishwasher safe

BUY CAMPING DINNERWARE SET ONLINE


Order camping tableware sets for 4 people, 3 people, 2 people or 1 person. Clever water storage solutions and helpful tools for the camping wash-up you will also find in the shop. Buy your new equipment now and look forward to a fast delivery.