Camp Kitchen
Our ultra-portable camp kitchen gear includes lightweight and collapsible cookware, dinnerware, utensils and more. These space-savers come in sets and single-carry for easy packing and use.
X-Pot
award winner
X-Set 2-Piece
Get notified
X-Shot
Get notified
CAMPING COOKWARE
CAMPING COOKWARE
Camp Cutlery Spork
Get notified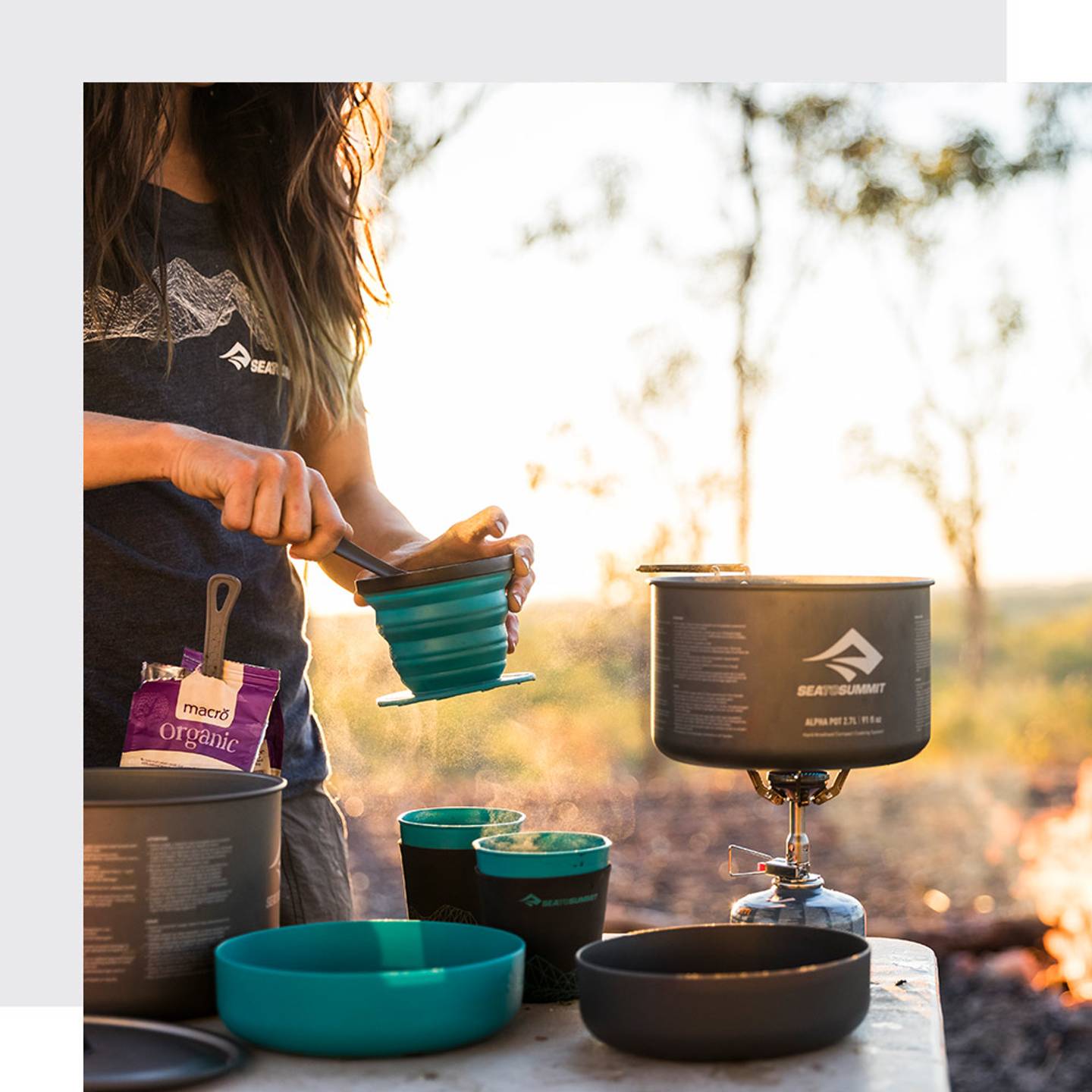 Camping Cookware & Dinnerware
Whether you're camping in the outback of Australia or hiking through the Rockies, bring your kitchen to camp with our lightweight, durable, and surprisingly packable camp kitchen equipment.
From lightweight and collapsible cookware that packs flat, space-saving camping dinnerware designed to nestle into each other to multi-functional camp utensils and cutlery or clever water storage solutions, whether you're exploring solo or in a group, bring performance and style to mealtimes with our range of lightweight and packable camping kitchen gear.
LIGHTWEIGHT & COLLAPSIBLE: CAMP KITCHEN ACCESSORIES FROM SEA TO SUMMIT


Invite your friends to your camping kitchen – because these features will impress outdoor adventurers and foodies alike:
High-quality materials & innovative details: our X-Series is made from flexible, food grade silicone that collapses easily to form a small disc that can slide into any pack with ease
Combinable cookware & dinnerware for simple but enjoyable camp meals
Small pack size & light weight: perfect for hikes where every gram counts
Leave no trace: Foldable sinks and buckets enable you to transport and use water away from streams. Cleaning kits and biodegradable soaps make it easy to dispose of food waste.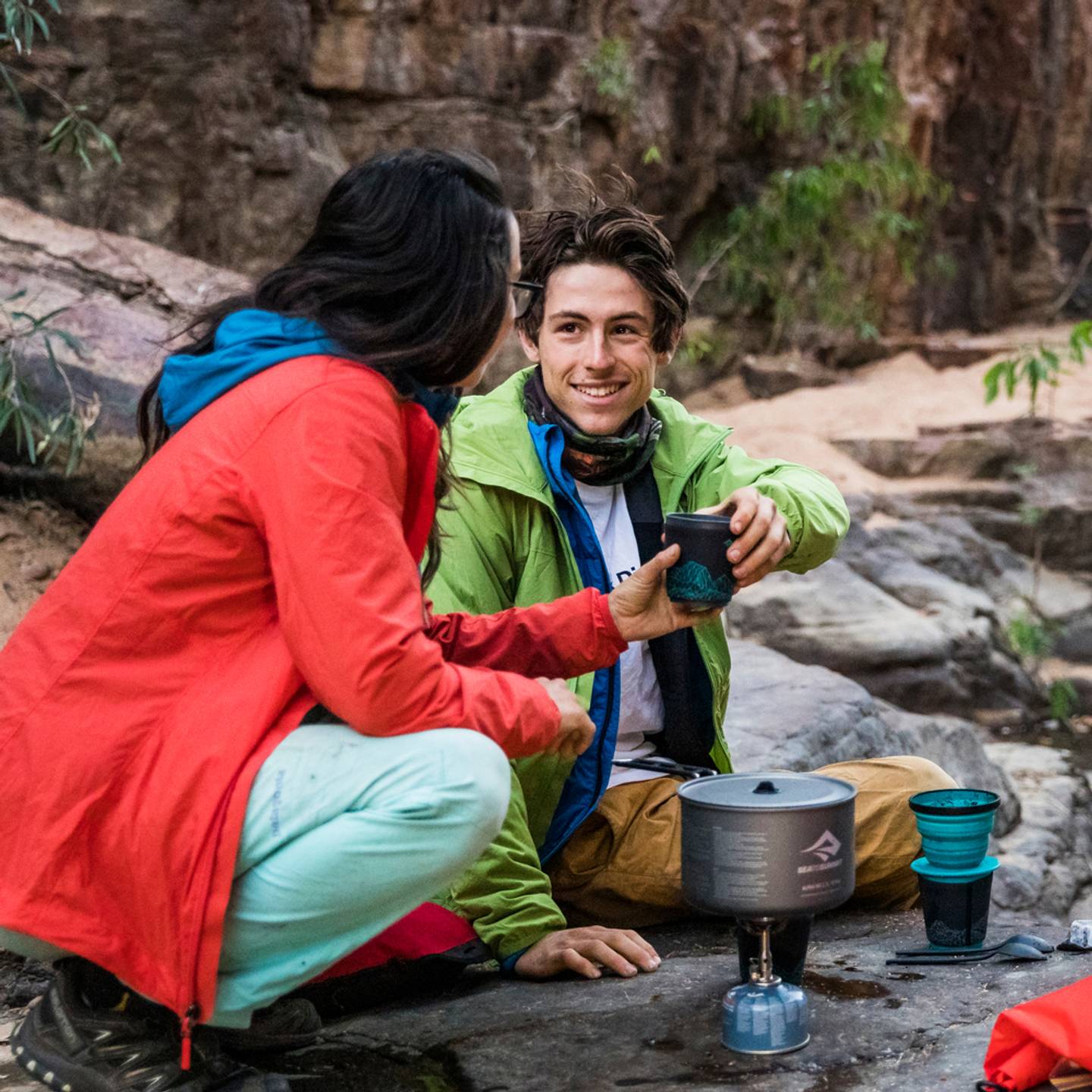 Our rugged and innovative camping kitchen series is designed for all outdoor adventures. Clever functionality elevates them far beyond "plastic campware" and makes them an important part of your integrated cooking system.


BUY CAMPING KITCHEN EQUIPMENT ONLINE NOW


Morning coffee, a filling oatmeal or a quick soup on the way to warm the spirits – the Sea to Summit camping outdoor kitchen equipment does it all! Order your new gear now in the official Outdoor Online Shop and look forward to your climate-neutral package delivered in only a few days.