Camping Cookware
Our camping pots and pans were all designed to make outdoor cooking easier and tastier. Featuring a range of collapsible as well as lightweight alloy cookware, our durable collection of cooksets is a game-changer for hungry hikers.
X-Pot
award winner
X-Brew Coffee Dripper
Get notified
How to combine our X-Series
How to combine our X-Series
Alpha Pot Cook Set 1.1
Get notified
Alpha Pot Cook Set 2.1
Get notified
Alpha 2 Pot Cook Set
Get notified
How to combine our X-Series
How to combine our X-Series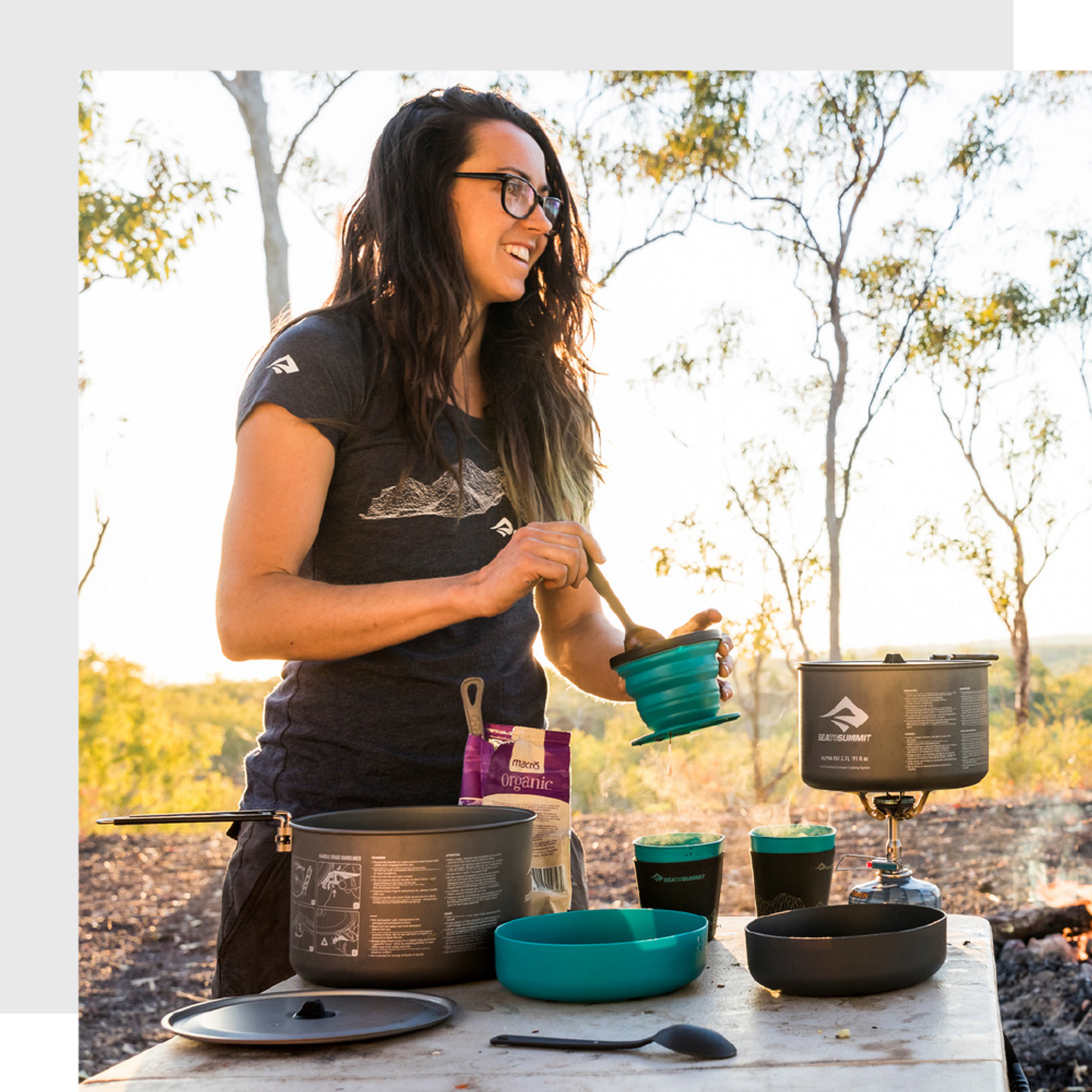 OUTDOOR COOKWARE: MODULAR & PACKABLE
Our camping cookware is composed of modular systems that help you cook ergonomically and efficiently. Later, you can easily pack it away to save space – the perfect combination of packability and versatility. Shop our range of sets sold in a variety of combinations to suit your outdoor kitchen needs.
Explore our wide range of simple and tasty backcountry recipes hand picked by our Sea to Summit team. Whether it's paella, mac'n'cheese or porridge, our camping cookware sets, camping pans, and lightweight pots make cooking fun even on high peaks and in wild forests.
Dinner is ready! Now you can use our camping dinnerware. Afterwards, the Sea to Summit camping kitchen accompanies you in the camping wash-up.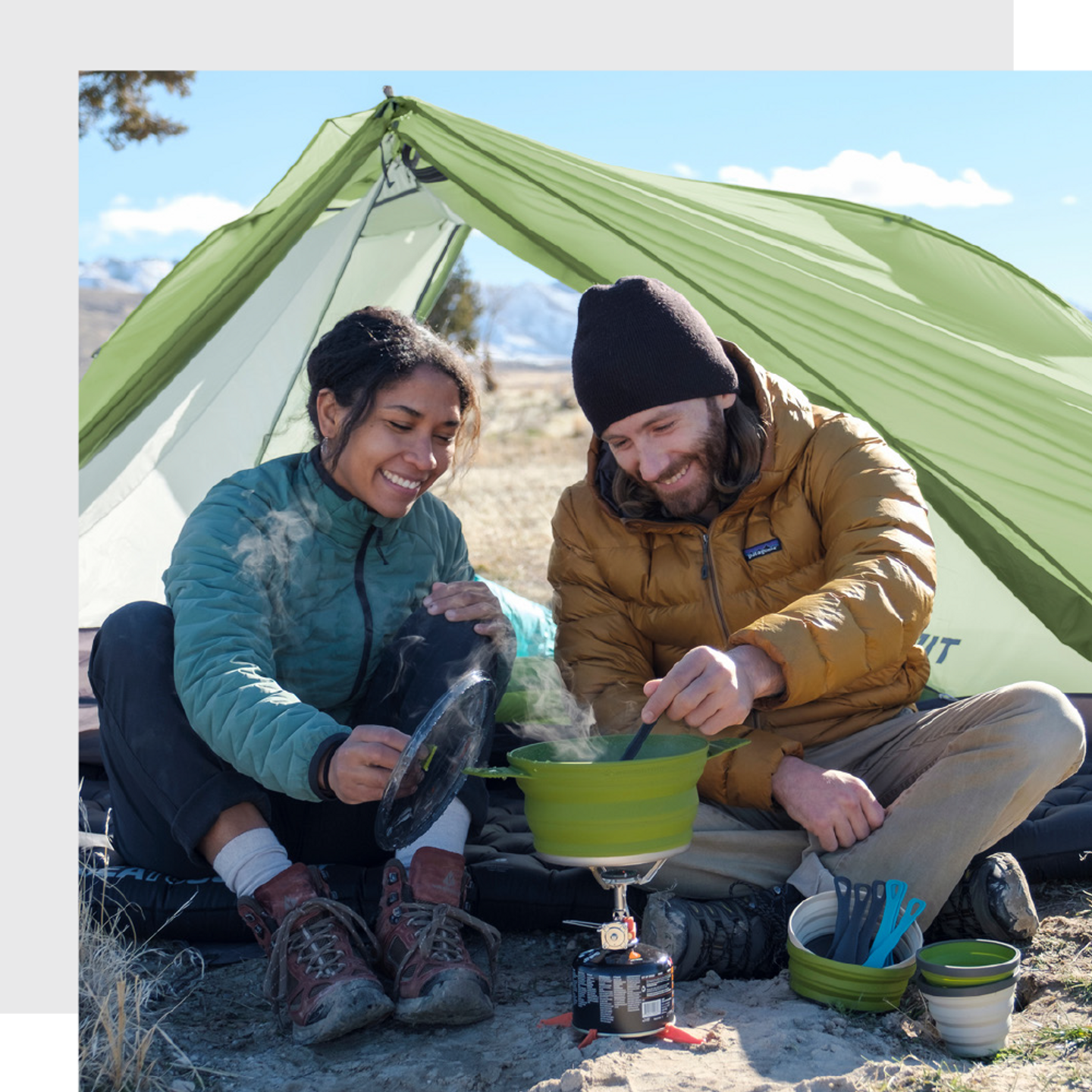 THE RANGE OF OUR ULTRALIGHT COOKWARE


Are you looking for lightweight camping cookware that is stackable, foldable or fits on a gas stove? Do you need an outdoor pan to complement your camping cookware set? You can find all this in our official Outdoor Online Shop. These are our series of lightweight camping cookware, foldable cookware, and outdoor pans:
Alpha-Series: lightweight, versatile, food safe & stackable pots & pans
X-Series: foldable & combinable camping cookware for quick & easy outdoor cooking
Sigma-Series: strong & hard-wearing stainless steel pots
Accessories: foldable silicone spoons & spatulas as well as cleaning products, spice bottles & camping cutlery


BUY LIGHTWEIGHT CAMPING POTS, PANS & SETS NOW


Lightweight camping cookware made of stainless steel, silicone, aluminium, and other materials for folding, stacking, and combining can be found in our store as well as clever water storage solutions. With Sea to Summit you get the right products in their highest quality. Order conveniently and climate neutrally – and look forward to your delivery in only a few days.