Hydraulic Dry Bag
Highlights

BEST USE: Paddle Sports

WATERPROOF? Yes, in situations where the dry bag will not be submerged

DIMENSIONS: 11 x 7 x 24 inches

WEIGHT: 16.3 oz | 464g
Shipping & Returns

We use climate-neutral shipping with DHL GoGreen.

For orders within Germany we charge a shipping fee of 6,95 €.
For international orders, shipping costs 9,95 €.

All orders are usually shipped within 24 hours on working days. Delivery time can take up to three working days Germany-wide and up to six working days internationally, and depends on the shipping service provider.

All orders can be returned within 14 days of purchase. However, for the sake of the environment, please make sure to keep returns as low as possible.
Find Locally
Description
The Hydraulic Dry Bag is the burliest dry bag we make. It's designed for demanding conditions where rough and tough treatment is to be expected. The 600D heavy duty abrasion resistant TPU laminated fabric and RF welded construction throughout give the Hydraulic its superior strength. The interlocking non-wicking roll-top makes it easier to close, and RF welded lash loops provide secure attachment points. Plus an oval base means the dry bag won't roll away when you set it down. All models use our Field Repair Buckles, which can be replaced in seconds using a Philips screwdriver.
Design Details
Technical Features
600D HYDRAULIC FABRIC
600D HYDRAULIC FABRIC
The burliest fabric in all of Sea to Summit's products, this is constructed similarly to our Stopper fabric but has a few key differences. The Hydraulic fabric starts with a 600 Denier carrier fabric, then has TPU laminated to both sides of it to create an unstoppable waterproof, abrasion, and puncture resistant fabric. With two full and separate layers of TPU, you have some built-in redundancy against holes from abrasion. This fabric is also UV stabilized and won't crack in the cold.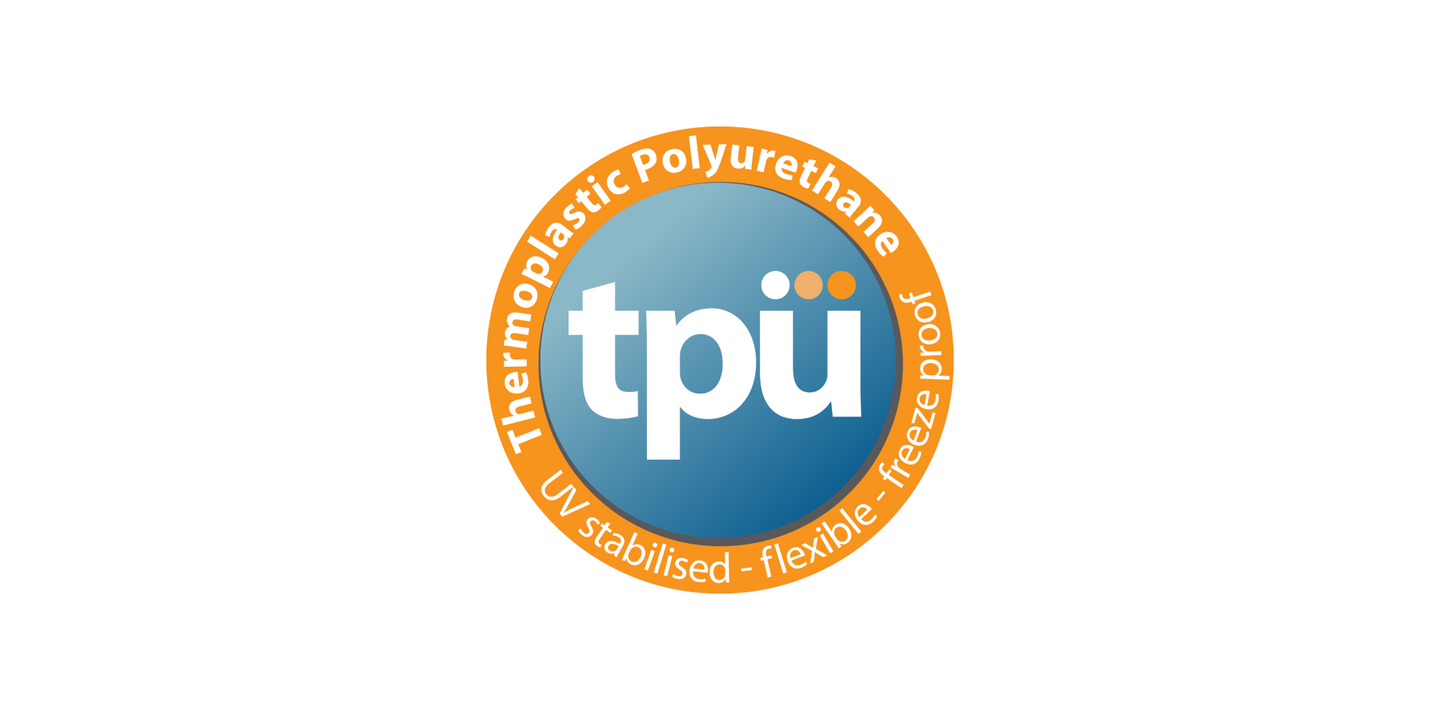 THERMOPLASTIC URETHANE (TPU)
THERMOPLASTIC URETHANE (TPU)
Thermoplastic Urethane (TPU) is a PVC-free material used in a number of functional areas within Sea to Summit products:
As an airproof barrier in our Air-Sprung Cell and Self-Inflating mats. Here it is used in a liquid-extruded format – the TPU bonds to the face fabric for the highest possible level of reliability.
As a waterproof barrier in our Accessory Guide Cases and Map Cases; and in several models of our Dry Sacks. Here it is used in a film format, where its superior flexibility (even in cold weather) and waterproofness are key.
As a waterproof barrier in the Nylon Folding Bucket. This particular film is also food grade – ideal for water storage.
As a transparent window in View Dry Sacks and Travelling Light products – allowing you (and TSA inspectors) to see the contents.
PVC FREE
PVC FREE
This product is free of any Polyvinyl Chloride (PVC). This means that the production process is significantly more environmentally friendly, and the disposal of the product at the end of its life will also not burden the environment. With advances in modern polymers, it also means there's no reduction in performance.
Tech specs
Best Use

Paddle/Water Sports, Canyoneering, Basecamp

Closure

Non-wicking TPU roll top closure with innovative interlocking profile that is secure and waterproof

Material(s)

600D TPU-laminated heavy duty nylon fabric

Measurement

Length - measured with roll-top closure open Volume - measured with closure rolled 3 times

Repair Buckle Size

1in | 25mm (2-Pin)

Shape

Cylindrical with oval base to resist rolling

Waterproof

Yes, in situations where the dry bag will not be submerged
Frequently Asked questions
Suitable for canyoneering?

Yes and no. Canyoneering is extremely hard on equipment – a Hydraulic Dry Bag is unlikely to survive more than a couple of seasons without needing to be retired.
Suitable for paddle sports?

Absolutely. The tough TPU laminate is perfectly suited to watersports use, even in environments where sharp/abrasive surfaces may be present.
Waterproof?

The body of the dry bag is more than adequately waterproof (10,000+ mm hydrostatic head) – just avoid submersion, as water can seep through the roll-top closure of any dry bag.