Ultra-Sil Compression Dry Sack
Highlights

BEST USE: Backpacking

WATERPROOF? The body of the dry sack is more than adequately waterproof (2000 mm hydrostatic head) for the intended use (storage inside a backpack or duffle).

DIMENSIONS: 5 x 10 inches | 13 x 25 cm

WEIGHT: 2 oz | 50g
Shipping & Returns

We use climate-neutral shipping with DHL GoGreen for all German and Austrian addresses.

For orders within Germany we charge a shipping fee of 6,95 €.
For international orders, shipping costs 9,95 €.

All orders are shipped within 24 hours. Delivery time can take up to three working days Germany-wide and up to five working days Austria-wide, and depends on the shipping service provider.

All orders can be returned within 14 days of purchase. However, for the sake of the environment, please make sure to keep returns as low as possible.
Find Locally
Ultra-Sil Compression Dry Sack
Description
The Ultra-Sil Compression Dry Sack is a super lightweight dry sack designed to compress bulky clothing or other squishable gear that lives inside your pack. Made from Ultra-Sil 30D CORDURA® Nylon fabric with an eVent® fabric base, the air can be rolled out but can't get back in. It's an ideal option for use inside a backpack during longer lightweight hikes, cycle touring and any activity where you need to maximize pack space by compressing your bulky items to one-third of their volume. It employs waterproof seams, a hypalon roll-top, non-wicking closure and is super lightweight.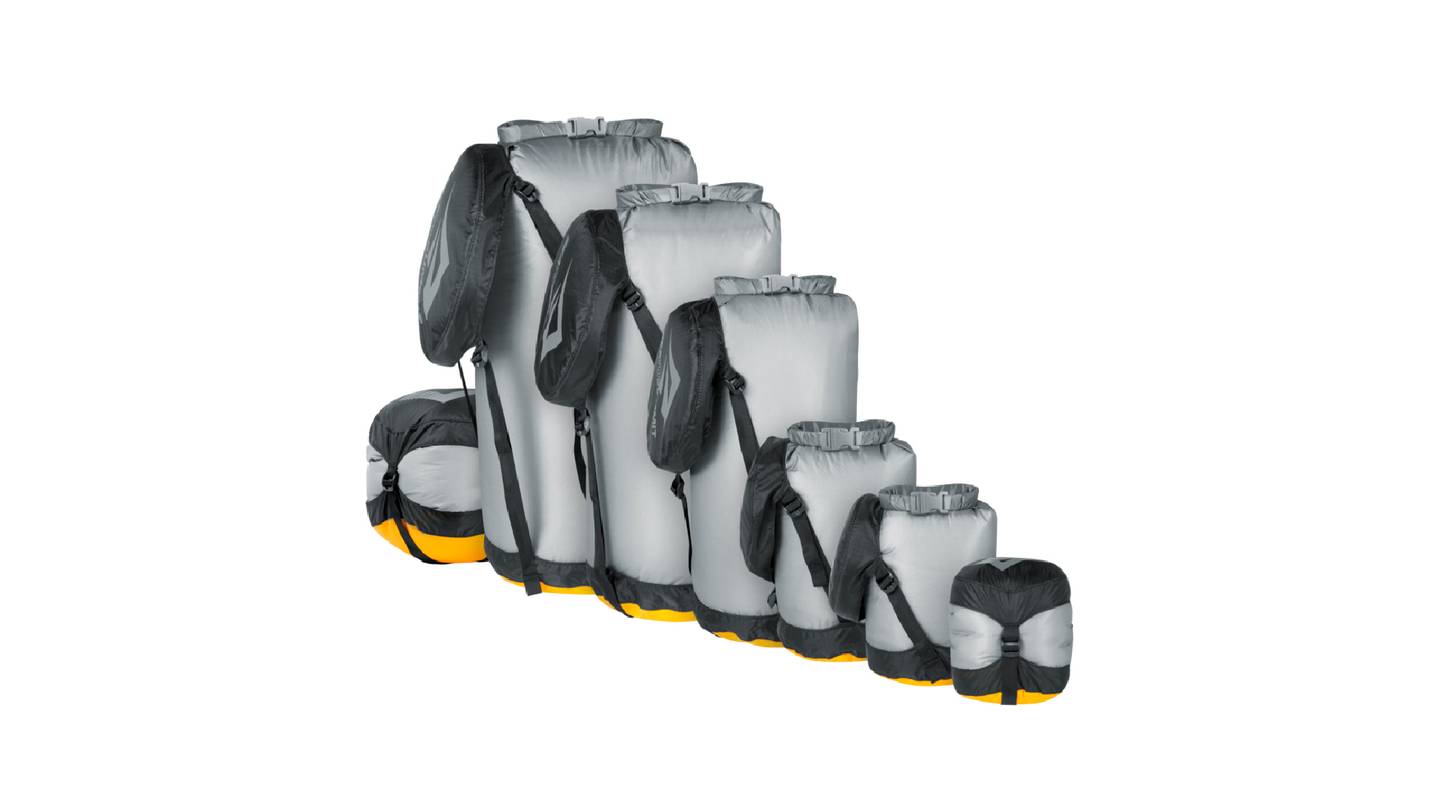 Design Details
Technical Features
30D ULTRA-SIL
30D ULTRA-SIL
An incredibly lightweight yet durable fabric used in a large number of Sea to Summit products. This 30 denier Nylon is made with CORDURA yarns for strength, woven into a ripstop pattern. Two versions of the fabric are used:
Water-resistant products (such as the Ultra-Sil Stuff Sacks) are siliconized on both sides for ultimate packability
Waterproof products (such as the UltraSil Dry Sack are) siliconized on the outside and PU-coated on the inside to allow seam taping.
Both versions have a hydrostatic head greater than 2000mm – which makes them more than adequately waterproof for the types of environments they are intended for.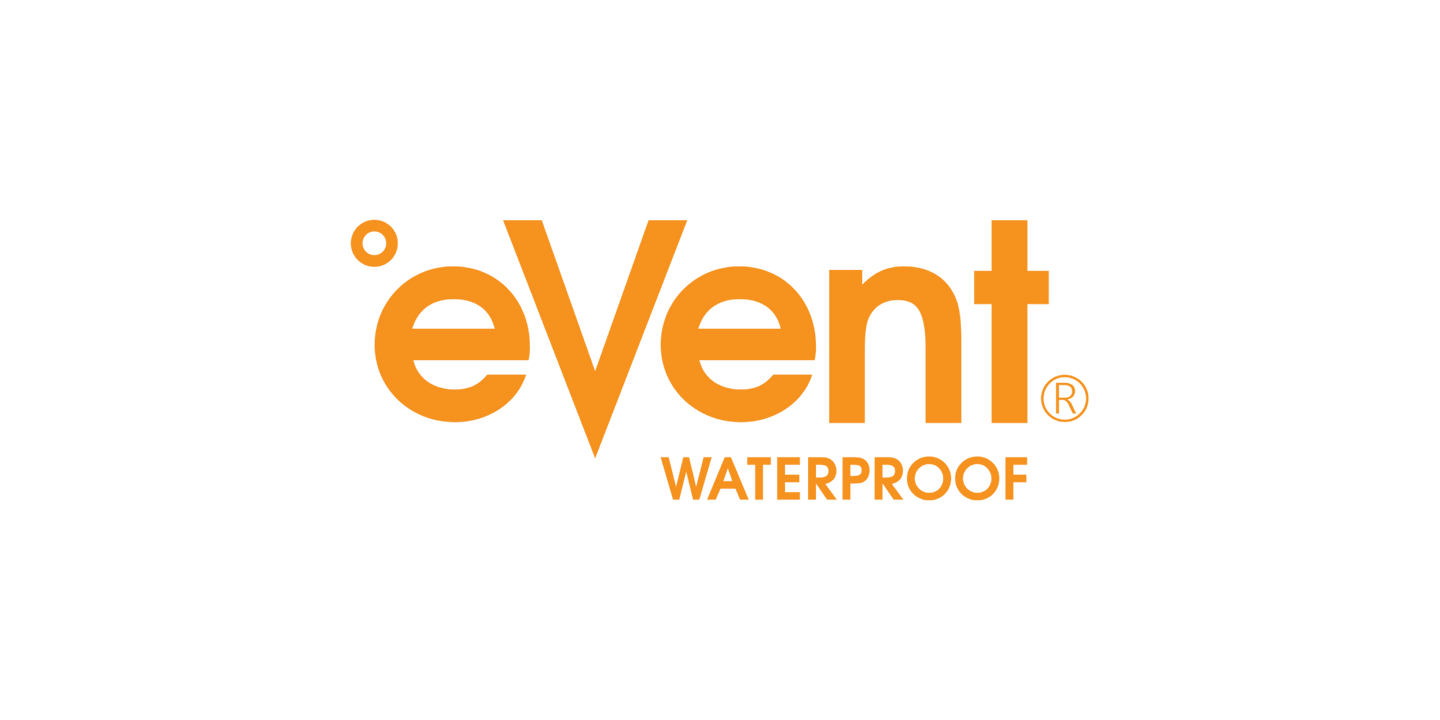 EVENT FABRIC
EVENT FABRIC
eVent fabric is an air-permeable, waterproof laminate used in two different functional areas in Sea to Summit products:
In the base of our best-selling eVent Compression Dry Sacks, Evac Dry Sacks and Ultra-Sil Compression Dry Sacks. In this application, the laminate utilizes a 40 denier nylon face fabric: the material allows air to be pushed out of the dry sack/compression dry sack but prevents water from entering. This means you can compress the air out of a dry sack without needing a purge valve! In the upper section of our Quagmire and Alpine Gaiters. In this application, the laminate utilizes a 70 denier nylon face fabric. The material allows perspiration to pass through easily but prevents external water from entering. The result: waterproof protection and superior breathability!
CORDURA
CORDURA
Cordura is a special type of nylon yarn used for its strength. These yarns are used in two different product areas:
In the siliconized Ultra-Sil fabrics used in Ultra-Sil Dry Sacks, Stuff Sacks, Compression Sacks, Pack Covers, Travelling Light and Travel Essentials products
In the foot section of the extremely tough eVent Quagmire Gaiters.
Tech specs
Best Use

Backpacking, Hiking & Bike Packing

Closure

Waterproof roll-top closure with lid and compression straps

Material(s)

Ultra-Sil nylon body and eVent fabric base

Measurement

Length - measured with roll-top closure open Volume - measured with closure rolled 3 times

Repair Buckle Size

5/8in | 15mm (2-Pin)

Shape

Cylindrical with round base for easy packing
| | XXS / 3.3 litre | XS / 6 litre | S / 10 litre | M / 14 litre | L / 20 litre |
| --- | --- | --- | --- | --- | --- |
Frequently Asked questions
A good choice for a tent storage bag?

Perhaps. Carrying the tent canopy in your pack (with the poles under the compression straps) is a great idea. However - the canopy may not compress that much.
Worth their weight and cost?

Once you have experienced modular packing with ultralight compression sack you'll wonder how you ever lived without them.
Waterproof?

The body of the dry sack is more than adequately waterproof (2000 mm hydrostatic head) for the intended use (storage inside a backpack or duffle).